For more than 15 years, REPROCELL's Chief Scientific Officer and Durham University Professor of Cell Technology Stefan Przyborski and his team have harnessed our award-winning Alvetex™ 3D scaffold technology to develop assays for testing pharmaceutical compounds in 3D models of human tissue e.g. skin, liver and neuronal aggregates.
Example: Liver Biology and Hepatotoxicity Model in 3D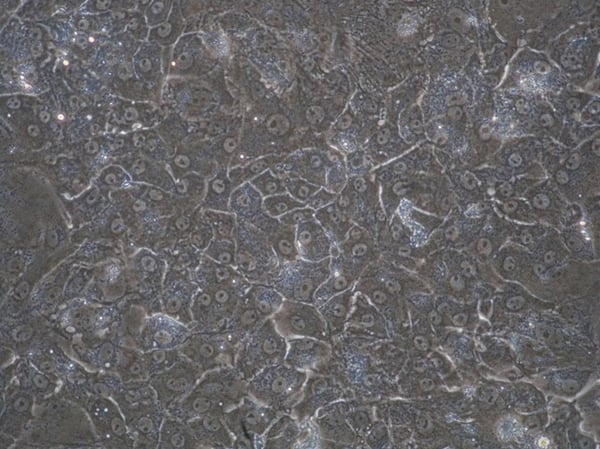 Above: Representative morphology of ReproHepato™ cells after 6 days culture.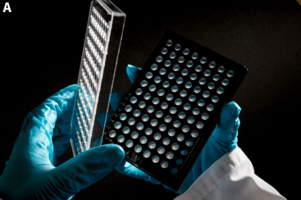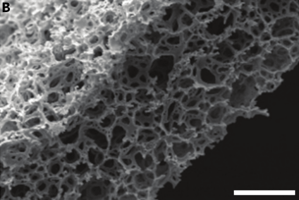 Above: (A.) Alvetex Scaffold 96-well plate Product. (B.) Scanning electron micrograph shows the highly porous architecture of Alvetex.
Example: Autologous Full-Thickness Skin Model in 3D: Skimune®3D
Alcyomics® has developed a full-thickness autologous skin equivalent model from healthy primary human tissue which is representative of normal human skin.
Screening platform for testing adverse immunological reactions to large proteins such as monoclonal antibodies, biosimilars and biobetters.
Identify toxicological endpoints such as cytotoxicity (dose response), cell viability, apoptosis, necrosis and the effects of compounds or drugs on cytokines, chemokines and growth factors.
Cost-effective commercialisation of products or drugs to the cosmetic, chemical and pharmaceutical industries.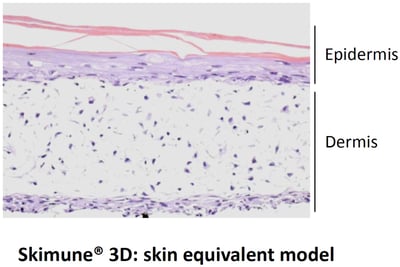 Above: Representative histological staining of a Skimune®3D Skin equivalent, clearly showing dermal compartment and differentiated epidermis with stratum corneum.