CASE STUDY – IPM
Achieve Regulatory Approval: The Dapivirine Vaginal Ring for HIV prevention
Over 30 million people are living with HIV worldwide, making it one of the largest global pandemics in the world today.1 With women disproportionately affected by the HIV burden in south and west Africa, new female-initiated HIV prevention tools are urgently needed.2,3
The Dapivirine Vaginal Ring (DPV-VR) for HIV prevention is a female-initiated tool currently in development by the International Partnership for Microbicides (IPM). IPM, who were founded by microbiologist Dr Zeda Rosenberg, hope that distribution of DPV-VR in high burden areas will play an important role in controlling the epidemic.
In this article, we answer some of the most common questions about the DPV-VR. We also describe how fresh tissue studies played a small, but important part in helping the ring receive a positive opinion from the regulators.
What is the dapivirine vaginal ring for HIV prevention?
The dapivirine Vaginal Ring (DPV-VR) is a self-initiated tool developed for women to reduce their risk of HIV.4 It was invented by IPM in collaboration with industrial, government, academic, and civil partners across the globe.3,5
The intravaginal ring contains 25 mg of dapivirine, a non-nucleoside reverse transcriptase inhibitor (NNRTI) which blocks the HIV virus from replicating inside healthy cells.4 It is used over a period of one month and is most effective when used consistently.4
DPV-VR was developed to provide women with more options for HIV prevention, but is not intended to be a stand-alone solution for reducing the HIV burden.4 Instead, it should be used in combination with safer sex practices and wide-spread testing.6
"The ring is unique in a way that I do not have to get agreement from or disclose to anyone because it is discreet. It gives me power that I can protect myself without seeking consent from anyone."
— Cleopatra Makura, young woman advocate, Zimbabwe.

Source: The WHO. European Medicines Agency (EMA) approval of the dapivirine ring for HIV prevention for women in high HIV burden settings, 20206
How do women use the dapivirine vaginal ring?
DPV-VR can be inserted into the vagina easily and discreetly by female users: a key benefit of this technology.4 Over the 28 day period that the ring is in place, it provides controlled release of dapivirine locally with minimal systemic exposure.6After one month, DPV-VR can be removed by the woman and replaced with a new ring.4
The exact price of DPV-VR will vary by country, but developers are working to keep the final cost to end-users low.4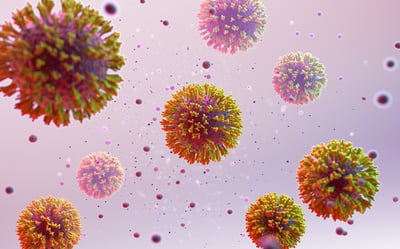 In addition, neither IPM nor their industry partners will benefit from any royalties generated by sales of the ring.4 In most countries, the ring will be prescribed by a physician.6 Accessibility is important to IPM because the ring fills a much-needed gap in the global HIV prevention portfolio: it is the first long-acting HIV prevention tool that women can administer themselves.3 Female-initiated HIV prevention options are critical to reducing the HIV burden.
What are the benefits of the dapivirine vaginal ring?
No one method of HIV prevention will suit everyone, which is why it is critical to offer a choice of products to meet individual needs and preferences.4,6 DPV-VR will fill a gap in the HIV prevention portfolio, and could offer the first discreet, long-acting HIV prevention choice for women.3,6
While some women may be unable or unwilling to use DPV-VR, many more have expressed interest in using the ring.3,5 In fact, nearly all women found the ring to be acceptable in IPM's acceptability studies, and the vast majority of phase three trial participants reported that neither themselves or their partner could feel DPV-VR during sex.3,4
Yet there are further benefits to DPV-VR besides empowering women to take control of their health. As the ring delivers dapivirine locally, there is minimal systemic exposure which helps minimize side-effects.4,5 Low systemic distribution may also explain why DPV-VR does not appear to select for resistance to dapivirine or other NNRTIs. However, it is important to note that resistance studies are still ongoing.4,8
DPV-VR is not currently recommended for use by pregnant, breastfeeding, or adolescent women, but studies are ongoing to assess the ring's safety and use among these key groups.4,5,7
Is the dapivirine ring EMA approved?
In 2020, DPV-VR received a positive opinion from the European Medicines Agency (EMA) for use in cisgender women over 18 years old.7,8 The ring has now received World Health Organisation (WHO) pre-qualification.9 IPM are also planning to submit an application to the Food and Drug Administration (FDA) in 2020.5
"This decision opens doors to PrEP access for women. The Dapivirine Vaginal Ring safety profile is a real winner, making an over-the-counter, easily accessible PrEP product, with true end user control, available to women a real possibility. We thank the EMA for their thorough and considerable review and celebrate these results for our daughters and their children."
—Dr Nelly Mugo, CRO at the Kenya Medical Research Institute

Source: The WHO. European Medicines Agency (EMA) approval of the dapivirine ring for HIV prevention for women in high HIV burden settings, 20206
REPROCELL's (Biopta) role in the development of the DPV-VR
REPROCELL (Biopta) played a small but important role in the development of DPV-VR. As regulatory authorities wanted to better understand potential effects on local organs, close to the site of application., IPM was asked to investigate uterine contraction in response to dapivirine.
IPM researchers approached REPROCELL (Biopta) in 2014 looking to conduct a study using fresh uterine tissue. After an initial consultation with our predictive drug discovery team, they agreed to an organ bath study using fresh uterine muscle strips from five human donors. As fresh uterine muscle spontaneously and rhythmically contracts and relaxes in organ baths, this methodology could be used to detect any changes in muscle contraction.
Results showed that, compared with positive (oxytocin) and negative (forskolin) controls, dapivirine had no significant effect on uterine contraction. This was a promising result, as it strongly suggested that DPV-VR would not affect uterine contractility. You can find a more detailed description of the study and its results in our case study, which is available for download below.
[DOWNLOAD] Case study: The dapivirine vaginal ring →
"We have learned from the example of oral PrEP that women will use products when they have been researched and found to work. Women need choices and we hope that the ring may add to these options in the future."
— Definate Nhamo, community representative, Zimbabwe.

Source: The WHO. European Medicines Agency (EMA) approval of the dapivirine ring for HIV prevention for women in high HIV burden settings, 20206
Conclusion
As the global HIV-pandemic disproportionately affects women, there is an urgent need for new female-centered solutions for HIV prevention. The dapivirine Vaginal Ring (DPV-VR) for HIV prevention is an intravaginal ring that can be self-administered by women discreetly on their own terms. Developers hope that this technology will offer women the first long-acting HIV prevention when they cannot or choose not to use oral daily PrEP.
In 2020, DPV-VR received a positive opinion from the EMA for women aged 18 or older. In addition, ongoing studies are gathering data on the safety and use of the monthly ring among adolescent girls and young women, and pregnant and breastfeeding women. It is hoped that DPV-VR will be made available in some communities in Africa as early as 2021.
"The monthly dapivirine ring provides women with the first discreet, long-acting HIV prevention choice. Although the efficacy of the DPV ring is probably less than that for oral daily PrEP, it could offer an option for women who are unable to take oral PrEP as part of comprehensive HIV and SRH services."
— Dr Sinead Delany-Moretlwe, South Africa

Source: The WHO. European Medicines Agency (EMA) approval of the dapivirine ring for HIV prevention for women in high HIV burden settings, 20206
References
Cohen et al. The spread, treatment, and prevention of HIV-1: evolution of a global pandemic The Journal of Clinical Investigation 118:4 (2008)
UNAIDs The disproportionate impact of HIV on women in western and central Africa (2019)
International Partnership for Microbicides (IPM) A Long-Acting Ring for Women's HIV Prevention. IPM (2020)
International Partnership for Microbicides (IPM) EMA's Positive Opinion for the Dapivirine Ring; Frequently asked questions. IPM (2020)
Global Advocacy for HIV Prevention What's Up with The Dapivirine Vaginal Ring: Understanding the regulatory process AVAC (2020)
World Health Organisation (WHO) European Medicines Agency (EMA) approval of the dapivirine ring for HIV prevention for women in high HIV burden settings WHO (2020)
PrEPWatch Dapivirine Vaginal Ring AVAC (2020)
International Partnership for Microbicides (IPM) In Milestone for Women's HIV Prevention, European Medicines Agency Adopts Positive Opinion on Monthly Vaginal Ring to Reduce HIV Risk. IPM (2020)
International Partnership for Microbicides (IPM) IPM's dapivirine ring for women's HIV prevention receives WHO prequalification. IPM (2020)