Precision medicine is about getting the right drug to the right patient at the right dose. Here at REPROCELL we are developing our Predictive Drug Discovery services by combining our clinically relevant fresh tissue assays with clinical, genomic and transcriptomic data to provide a more powerful predictive model for drug development. Our biorepository and tissue network allow data to be generated from real patient samples to allow for more translational research.
---
Precision Medicine in Focus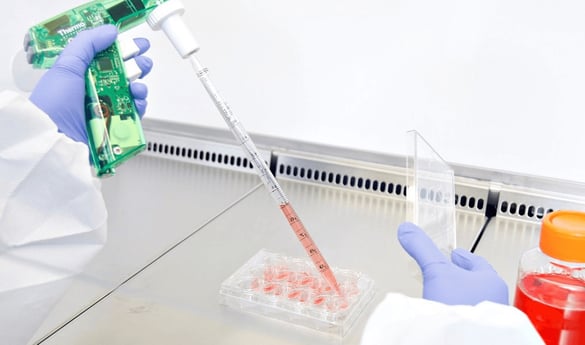 Precision medicine can allow you to target your drug to a specific patient cohort by combing clinical, functional, genomic and transcriptomic data. By being able to access various data, drug developers can better understand what patient will benefit and reduce failure in clinical trials. Historically, patients prescribed standard of care treatments do not always respond, with treatments being prescribed on a 'trial and error' approach. With precision medicine, the right patient can be prescribed the right drug at the right dose, reducing complications.
---
Where it all began
In collaboration with the Stratified Medicine Scotland Innovation Centre (SMS-IC) REPROCELL conducted a study that investigated inter-patient response to various standard of care treatments for chronic obstructive pulmonary disease (COPD). Clinical history, as well as pharmacological, genomic and transcriptomic data was collected and used to populate a database that aimed to find associations between patient response and genomics. A full description of the results is currently under review for publication and this can be accessed here.
---
Why precision medicine?
✓ Reduce attrition in later stage clinical trials
✓ Link pharmacological data to genomic and transcriptomic data
✓ Understand what links patient response to a drug
✓ Predict patient population response
---
Exploring Patient Variation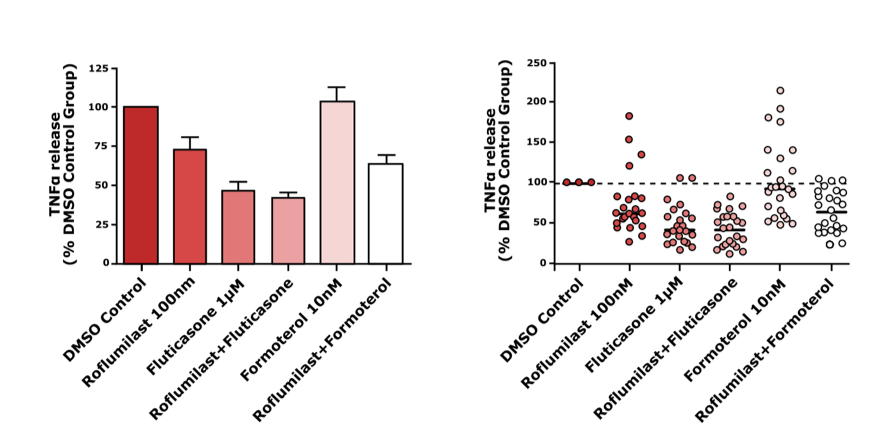 Figure 1. Effect of TNFα release from stimulated human lung parenchyma biopsies (N=25).

The importance of patient stratification is evidenced in Figure 1. Where patient response to different standard of care drugs for COPD can be seen. Average reduction in TNFα can be seen on the left, but when individual response is investigated on the right, it becomes clear where problems may arise during the prescribing of these medications in the clinic.
---
IBDiscovery
Our current precision medicine focus covers the area of Inflammatory Bowel Disease. The aim of this project is to populate a database powered by machine learning that will find relationships between real patient clinical data, pharmacology data and gene sequencing. By generating an interface which is easy to use, predictions can be made which will ultimately result in identifying patients which will serve as the target for clinical trials.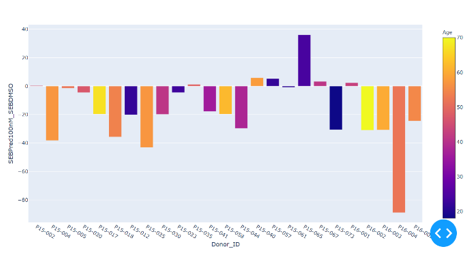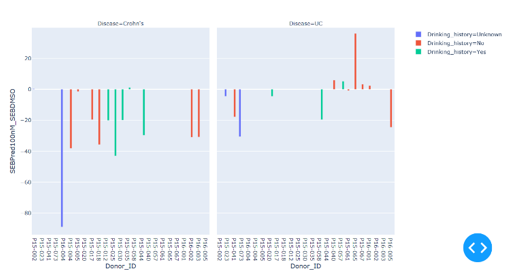 Figure 2. The IBDiscovery interactive data platform allows researchers to explore relationships between drug responses in human fresh tissues, donor clinical histories and transcriptomic and genomic data.
Our scientists have completed hundreds of studies for hundreds of clients — including employees from the top 20 pharma companies in the world. To find a solution for your precision medicine needs, speak to one of our scientists today.