About REPROCELL
REPROCELL provides a unique combination of products and services to power your translational research. With scientists and laboratories on three continents, we have the scientific and clinical expertise to better translate your discoveries into therapies.
REPROCELL's portfolio includes an extensive product catalog to support stem cell research and 3D bioengineered tissues, a commercial biorepository of ethically-sourced human tissues, extensive clinical networks across the US and Europe that enable our contract research services in human ex vivo living tissues, and our capability to supply induced pluripotent stem cells (iPSCs) for both research and clinical applications.
REPROCELL is also developing novel regenerative medicine therapies to treat neurodegenerative disease, based on its expertise in pluripotent stem cells and mesenchymal stem cells, and is currently conducting clinical trials in Japan for the treatment of spinocerebellar ataxia. Its diagnostic services and clinical research services are offered across labs in Japan, the US, UK, and India. Reprocell's expertise in patient recruitment, the logistics, and ethics of accessing human biospecimens and diagnostics is driving the development of new technologies to support biomarker research and precision medicine. Combined with our clinical laboratory facilities, these resources and know-how have positioned REPROCELL as a fully integrated partner for the life sciences industry, with clients across the globe.
Few companies can claim to have such broad business activities and capabilities, making REPROCELL a unique partner for providing you with the services and materials you need to navigate the complex world of drug discovery and regenerative medicine.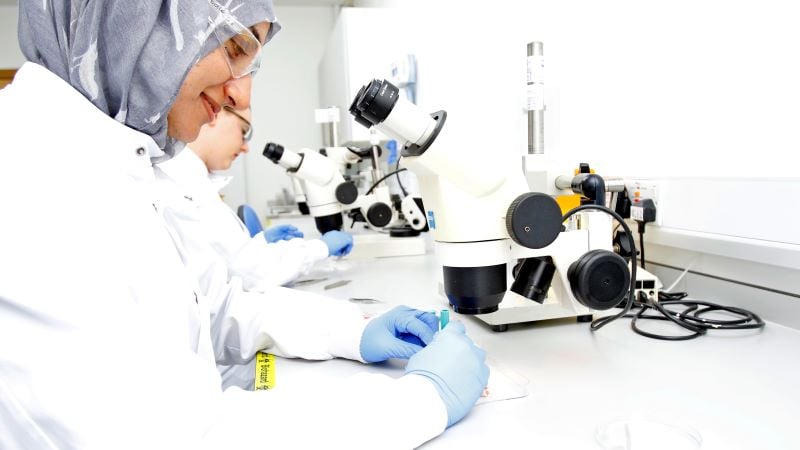 ---
Our Scientists
We proudly employ over 100 scientists across the USA, UK, and Japan. Every member of our team is recruited for their expertise and interest in stem cells and human tissue research. You can find out a bit more about some of our researchers and their publications below.

Ejaz Ansari, Laboratory Manager and Study Director
Ejaz Ansari is one of REPROCELL's resident experts in human fresh tissue research. As a leading authority in Organ bath and Ussing studies, Ejaz is Laboratory Manager at our Center for Predictive Drug Discovery.

Bob Annand, Senior Technical Product Manager
Bob has a PhD in biochemistry and over a decade of experience in drug development. He helped to establish and market several of our stem cell products - including the StemRNA 3rd Gen Reprogramming Kit.

Graeme Macluskie, Precision Medicine Director
Since 2011, Graeme has been designing and delivering preclinical research projects globally. With more than two decades of experience in the industry, he leads an R&D team responsible for tissue-based assays.
---
Our Values
Quality: It is at the core of all we do. Investments in people and infrastructure drive quality thinking, quality products and services, and quality customer and patient experiences.
Innovation: Technical advancement requires that we remain flexible and agile. We are forward-thinking and embody the process of continuous improvement. We are dedicated to cultivating and commercializing cutting-edge research and advanced medical technologies to improve human health.
Trust: As skilled experts, we are trusted partners in our customer's success. We seek to build and maintain their trust through honest effort, communication, and transparency.
Value: We add value by providing tools and services that de-risk, enable and accelerate customer research workflows and medical healthcare applications
Customer focus: We help solve critical challenges and provide customized results by listening, designing, and implementing solutions to address the unique needs of our clients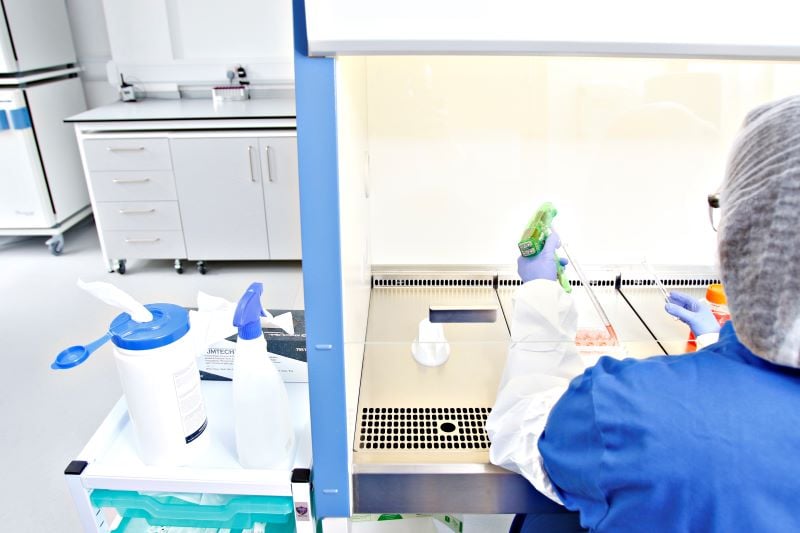 ---
The History of REPROCELL
Established in 2003 by preeminent Japanese university researchers, REPROCELL quickly became the leading stem cell research company in Japan. Soon thereafter, REPROCELL products were employed by Professor Shinya Yamanaka during his pioneering research on iPSC technologies at Kyoto University. We were the first company to offer iPSC-derived human cardiomyocytes, hepatocytes, and neuronal cells for research applications and were listed on the Japan JASDAQ / Growth stock market in 2013.
In recent years, REPROCELL has expanded through a series of acquisitions. This expansion has created a workflow - including human tissue acquisition (BioServe®), RNA reprogramming (Stemgent®), 3D technologies (Reinnervate®), and drug discovery (Biopta®) - in addition to our core capabilities. These acquisitions have been consolidated to regional offices, and the names converted to daughter brands. In the stem cell and drug discovery "market- space", no other company has such a broad combination of expertise that can be applied to drug discovery and regenerative medicine. To find out more about REPROCELL's capabilities, download our Corporate Capabilities Guide (PDF).
Timeline
2021 – present

May 2021: Completion of administration of Stemchymal to all enrolled patients in phase II clinical trial in Japan.

Apr 2021: Launch of New Testing Service of Identification for Covid-19 Variants.

Mar 2021: Bioserve Biotechnologies India Pvt. Ltd. launches NIPT clinical services in India.

Mar 2021: Launch of PCR Testing Service for COVID-19.

Feb 2021: Patient registration for phase II clinical trial of regenerative therapeutic Stemchymal®.
2003 – 2010

Oct 2010: Human iPSC-derived DA neuron (ReproNeuro DA) launch.

Jan 2010: The headquarters and laboratory have moved to Yokohama.

Apr 2009: Human iPSC-derived cardiomyocytes (ReproCardio) and the assay service using it (QTempo) launch.

Aug 2008: Cardiotoxicity testing (QTempo) using monkey ES cell-derived cardiomyocytes launch.

Jul 2005: National granted project with Kyoto University and pharmaceutical companies "Drug screening and toxicity technology using human ES cells" (2005 to 2010).

Jun 2005: Laboratory installed in Tokyo.

Apr 2005: Launch of research reagent business: Primate ES cell medium.

Aug 2004: Start commercializing Nanog antibodies (human, mouse).

Jun 2003: Joint research agreement with Kyoto University.

May 2003: Joint research agreement with Tokyo University.

Feb 2003: REPROCELL Inc. Established.
2011 – 2020

Jul 2020: Launch of Personal iPS Service in Japan

Feb 2020: Phase II clinical trial of regenerative medicine product Stemchymal® - Recruitment of first patient

May 2019: Launch of cGMP suite in Kawasaki to Accelerate Development of iPSC-derived Glial Progenitors for treatment of CNS disorders.

Mar 2019: REPROCELL join Medicines Discovery Catapult's Virtual R&D network to accelerate drug development.

Feb 2019: Joint venture formed with Fox Chase Cancer Center to begin operations on biosample repositories.

Apr 2018: Acquired BioServe Biotechnologies India Pvt. Ltd.

Oct 2018: Launch of cutting-edge iPS cell genome editing service utilizing next-generation CRISPR/Cas9 technology: CRISP-SNIPER.

Nov 2017: REPROCELL Announces Research Collaboration with Q Therapeutics and Dr Mahendra Rao.

Aug 2017: Official opening of the "Centre for Predictive Drug Discovery" laboratories in Glasgow, Scotland.

May 2017: Alliance is formed with Fox Chase Medical Center (Philadelphia, U.S.A.) to accelerate biomarker and genetic discovery.

Nov 2016: Agreement is signed with Steminent Biopharmaceuticals (Taiwan) for Stemchymal cell therapy technology; REPROCELL Medical business unit is created.

Nov 2016: REPROCELL Europe founded with full-trading offices located at the Biopta site in Glasgow, Scotland (U.K.); Dr. David Bunton named CEO.

Aug 2016:REPROCELL USA founded with full-trading offices located at the BioServe site in Beltsville, MD (U.S.A.); Dr. Rama Modali named CEO.

Nov 2015: Acquired Biopta (Glasgow, Scotland, U.K.)

Oct 2014: REPROCELL USA, the Company's affiliate in the U.S.A., acquired the business of iPS cell business department of Stemgent (U.S.A.), and changed its name to Stemgent.

Sep 2014: Acquired BioServe (Beltsville, MD, U.S.A.)

Jul 2014: Acquired Reinnervate (County Durham, England, U.K.)

Feb 2014: Consignment and entrustment agreement with Japan Blood Products Organization for the clinical laboratory measurement work.

Feb 2014: Establishment of RC Partners, Inc., which is the Company's affiliate to invest in a general partner of the venture capital fund called "Cell Innovation Partners, L.P." that focuses on the creation of next-generation pharmaceutical and medical businesses.

Nov 2013: Launch of custom-made disease model cells in collaboration with Takara Bio, Inc. (Cell products).

Oct 2013: Shin-Yokohama District (REPROCELL, Inc) was chosen as the Life Innovation Comprehensive Special Zones for International Competitiveness Development.

Jun 2013: Listed on the Osaka Securities Exchange JASDAQ Growth Market.


Dec 2012: Establishment of the sales office of REPROCELL USA Inc. in Boston.

Oct 2012: Professor Shinya Yamanaka of Kyoto University received the Nobel Prize in Physiology or Medicine.

Aug 2012: Establishment of the agreement for sales collaboration concerning human iPS cells model for Alzheimer's disease with PerkinElmer Japan Co., Ltd.


Jun 2012: Launch of human iPSC-derived neuron model cells for Alzheimer's disease.

May 2012: Human iPSC-derived hepatocytes (ReproHepato) launch.

Oct 2011: A new version of human iPSC-derived cardiomyocytes (ReproCardio2, frozen) launch.

Apr 2011: A new feeder-free culture medium ReproFF2 launched.

Apr 2011: REPROCELL USA, Ltd. established

---
The Future of REPROCELL
Over the last decade, REPROCELL has evolved its global infrastructure, corporate organization, and strategy. By leveraging our knowledge base of stem cell technologies, REPROCELL has planned a future that directly involves the pursuit of regenerative medicine market opportunities. This evolution has compelled us to restructure, modify, and define our future vision. If you are interested in finding out more, the REPROCELL Corporate Profile Guide (PDF) concisely explains our current organization and provides a guideline for corporate development and operations.
Download our Corporate Capabilities Brochure
Find out more about the services and products we offer to better translate your discoveries into therapies.