Primary Cell Derivation Services
We offer simple robust methods for the preparation of primary cell populations from a wide range of biospecimens.
Finding a partner that you can trust to carry out your primary cell derivation work can be challenging. Some contract research organizations (CROs) provide processing methods for a limited range of biosample types with only minimal or no additional end-point services.
REPROCELL offers simple, robust methods for the derivation of primary cell populations from a wide range of biospecimens. With over 20 years of experience in clinical sample processing and GCLP facilities that operate 24/7, our scientists can accommodate the most labor-intensive and time-critical clinical projects. Additionally, we offer a variety of optional add-on services post derivation to facilitate your research needs.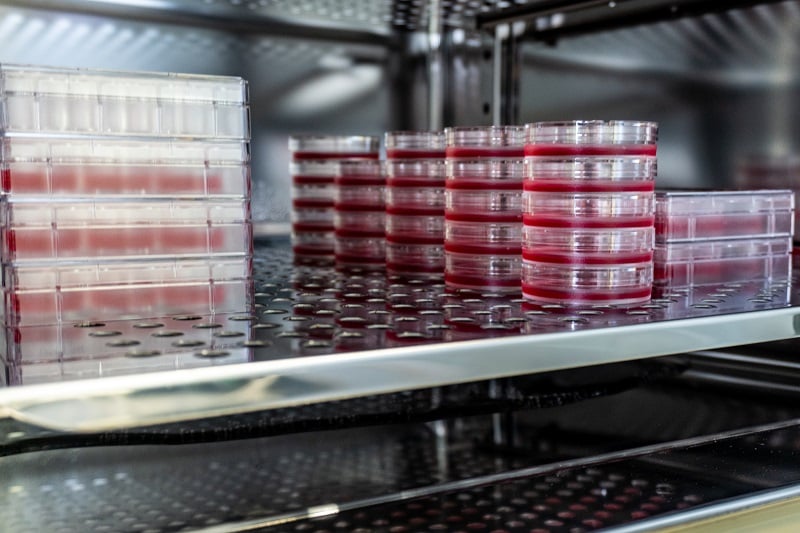 Primary Cell Derivation Methods
Patient-derived primary cells most closely represent the tissue of origin and therefore, are physiologically relevant tools to address biologically important questions and perform high-throughput drug screening and downstream multi-omic analyses. Using various methodologies, our scientists can prepare primary cell populations from a range of starting materials including whole blood, urine, and skin biopsies. We can provide primary cell preparations from both healthy and diseased individuals at the lowest passage possible and without genetic or chemical modification. If you do not see your cell type listed, please contact us and we will work to accommodate your request.
The cell isolation method used depends on the selected tissue type and your research needs and requirements. Below are some of the typical cell derivation and enriching methods used in our laboratories.
Density Gradient Centrifugation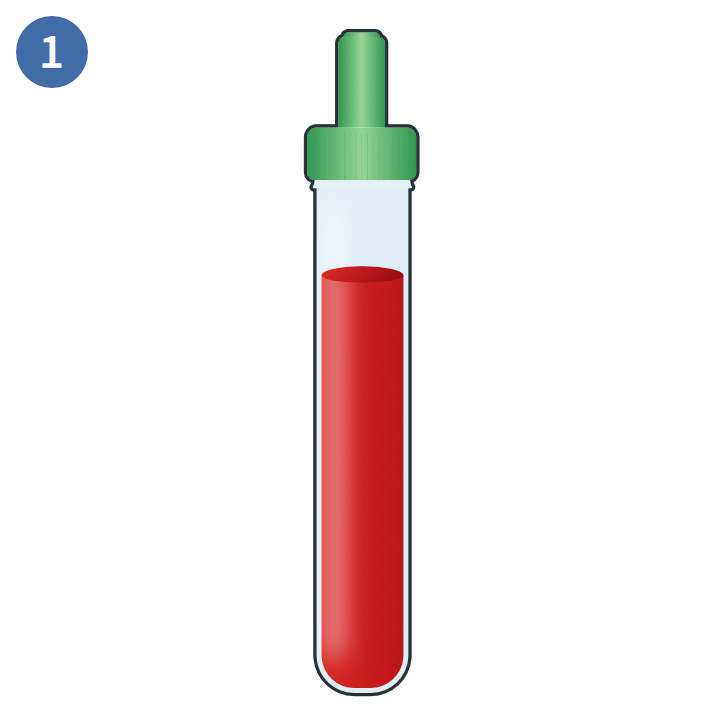 Whole blood sample

Density gradient centrifugation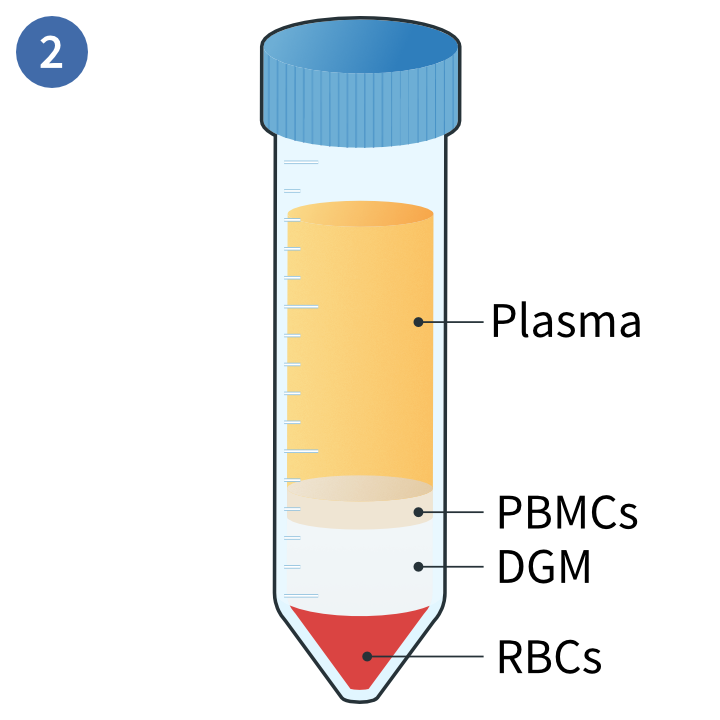 Separation of distinct layers

Collection of PBMCs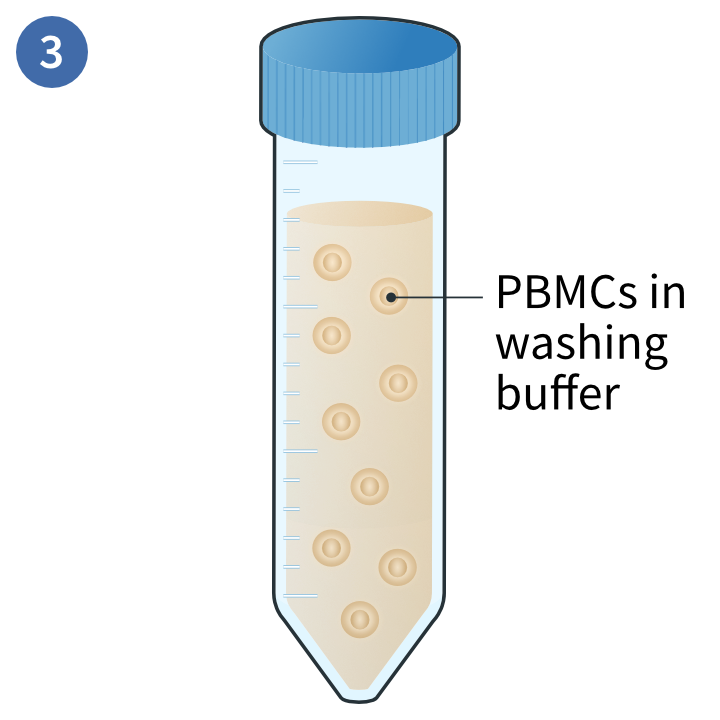 Isolation of PBMCs
Density gradient centrifugation is a commonly used technique when isolating mononuclear cells from peripheral (PBMCs) or cord blood samples (CBMCs). Differences in blood cell density can be easily exploited via specific density gradient mediums. To isolate mononuclear cells, diluted blood is carefully layered onto the density gradient medium before centrifugation. The relevant cell fraction is then aspirated, washed, resuspended, and counted prior to controlled-rate cryopreservation. The process can be applied to small quantities of blood (5-10 ml), or larger quantities (50 ml), and can be completed very rapidly (between 2 to 4 hours).
Tissue Dissociation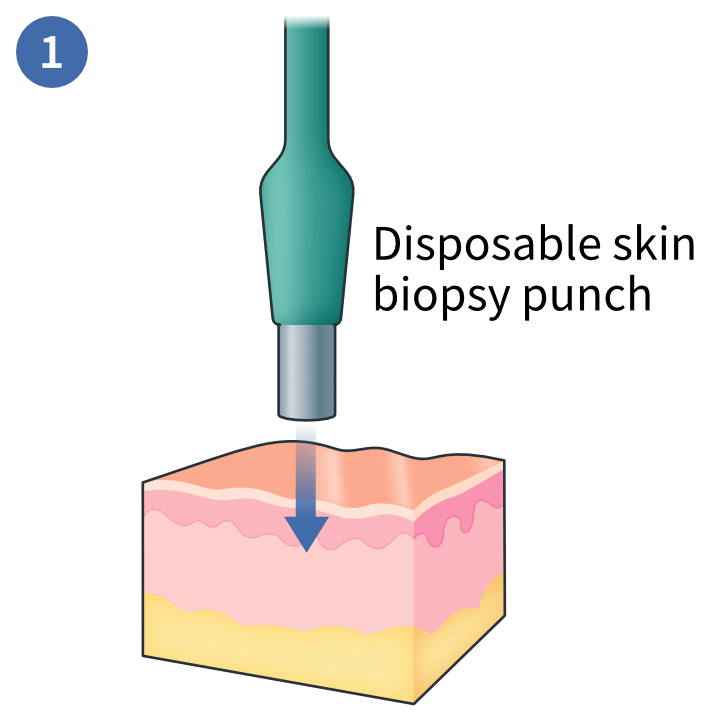 Skin punch biopsy

3 mm skin punch biopsy is obtained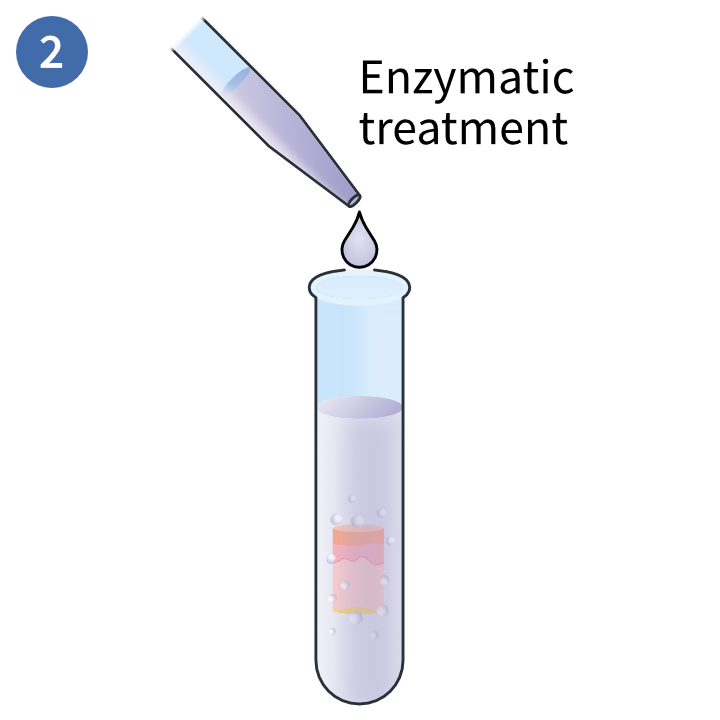 Enzymatic digestion of skin tissue
Isolation of primary skin cells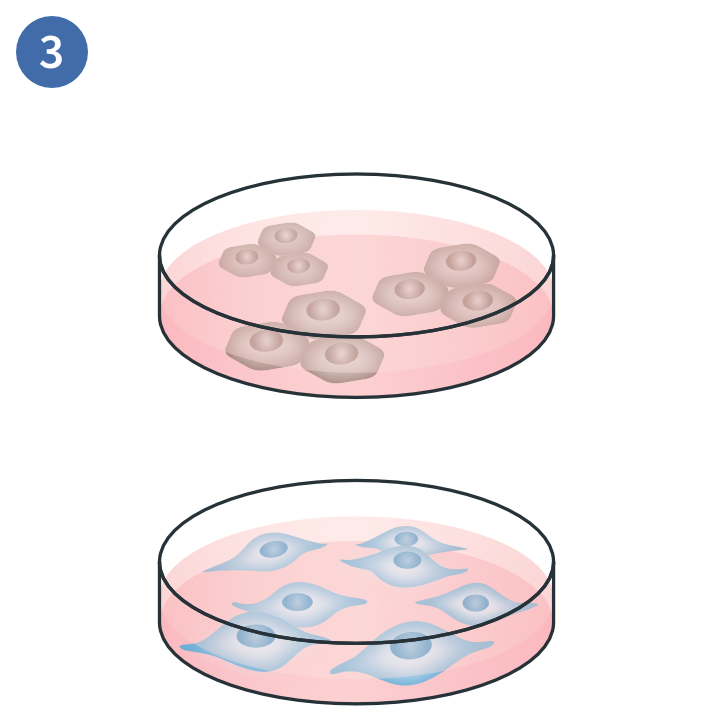 Culture of keratinocyte and fibroblast cells
Multistep chemical dissociation or enzymatic digestion of skin tissue is used for the isolation of primary epidermal keratinocytes, melanocytes, and dermal fibroblasts from punch skin biopsies. After isolation, high-quality primary skin cells are expanded in an adherent 2D cell culture system and cryopreserved at a low passage number. These primary cells can also be used to establish 3D in vitro human skin models, which you can find out more about here.
Additional Services
While many biopharma companies can perform primary cell derivation, only a few can offer additional downstream services. Our scientific team offers a range of services to complement your primary cell isolation project, saving you the stress of dealing with multiple service providers.
Tissue Sourcing Services
Accessing fresh human tissues to derive your cell population of interest can be challenging. Human tissue governance can be complex and initiating fresh human tissue collections time-consuming. If you are struggling to obtain tissues from your target population, REPROCELL can source fresh human tissue samples such as blood, urine, and skin biopsies from our global tissue network. Our biorepository or clinical network offers biological specimens from donors with a broad range of demographic characteristics and clinical presentations, thus granting you direct access to the target cells for a particular analysis or study.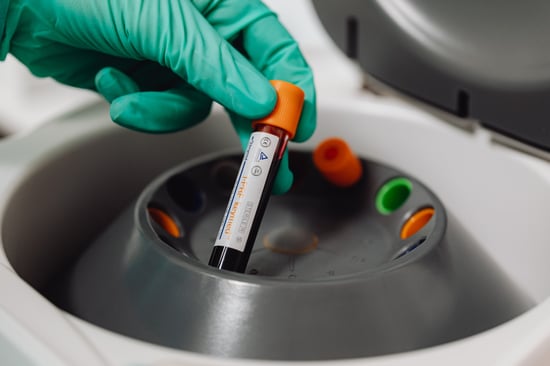 Bioengineered 3D Human In Vitro Skin Models
Primary cells represent the optimal cell type for the development of 3D cell culture models in vitro that can accurately mimic the structure and function of human tissues. To increase the clinical relevance of your research, we can establish 3D human skin substitutes in vitro using coculture of primary human keratinocytes and fibroblasts cells on Alvetex scaffolds. Using this technology, we can develop both healthy and diseased 3D human skin models in the lab.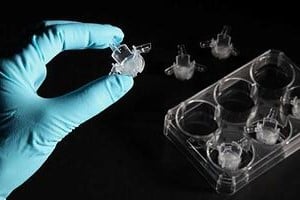 Genomic Services
DNA and RNA Extraction: Our scientists can extract nucleic acids from a range of starting materials, including blood, tissue, swabs, FFPE, and cells.
RT-PCR and Genotyping: We have general RT-PCR capabilities including identification of genetic variation e.g. SNP genotyping
Gene Expression: Qualitative and quantitative targeted gene expression using qPCR and validated probes (between genotypes, treatment groups, cell types)
NGS Sequencing: Whole-genome, whole-exome, RNASeq in partnership with a collaborating certified provider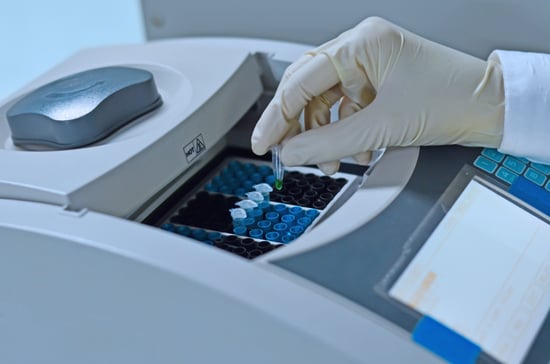 Biomarker Discovery and End-point Services
Luminex panels: Any Luminex panel compatible with the Luminex system e.g. chemokine and cytokine panels, T-cell markers, cancer biomarkers, angiogenesis markers, MMPs
Immunohistochemistry (IHC): Tissue samples formalin-fixed and processed to paraffin block. 1 H&E slide per sample (optional). Target IHC can be performed if required (with or without image analysis).
Mass Spectrometry: Quantitative bioanalysis by LC-MS/MS
Matrix matched calibration curve. Deliverable is test compound concentrations (ng/ml or nM) summarized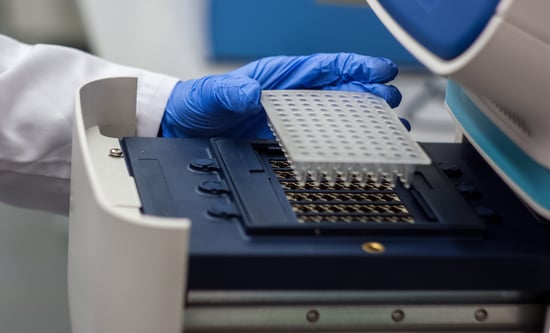 Contact Us
Ready to outsource your primary cell isolation project? Fill out the form below and one of our human tissue experts will be in touch.