Cell Isolation and Enrichment
Many biological and clinical workflows require sample preparation to isolate or enrich cell subsets of interest prior to downstream testing or processing. Choosing the optimal enrichment approach can be crucial to the success of a project. With access to high-quality cell selection platforms, REPROCELL can provide comprehensive and tailored cell enrichment and isolation services as a standalone or integrated biospecimen processing option.
Magnetic Cell Isolation
Our magnetic bead-based approaches are applied to heterogeneous cell populations to isolate:
Immune Cell Subtypes e.g. T cells, B cells, NK cells, monocytes, macrophages
Haematopoietic Stem and Progenitor Cells
The selection of specific cell types is achieved via immunomagnetic selection (positive) or depletion (negative) of the target population using specific cell surface markers. The diagram below outlines our magnetic cell isolation process.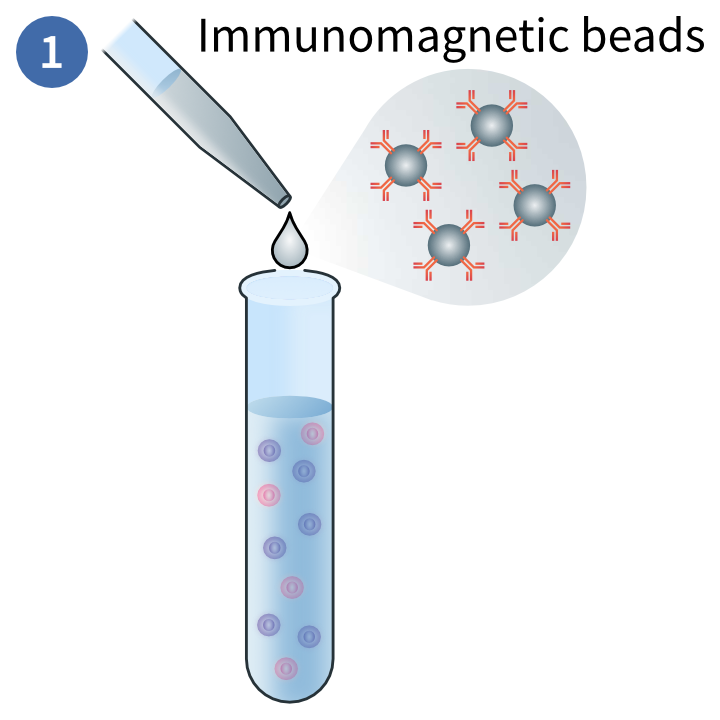 Immunomagnetic labelling of target cells
External magnetic field is applied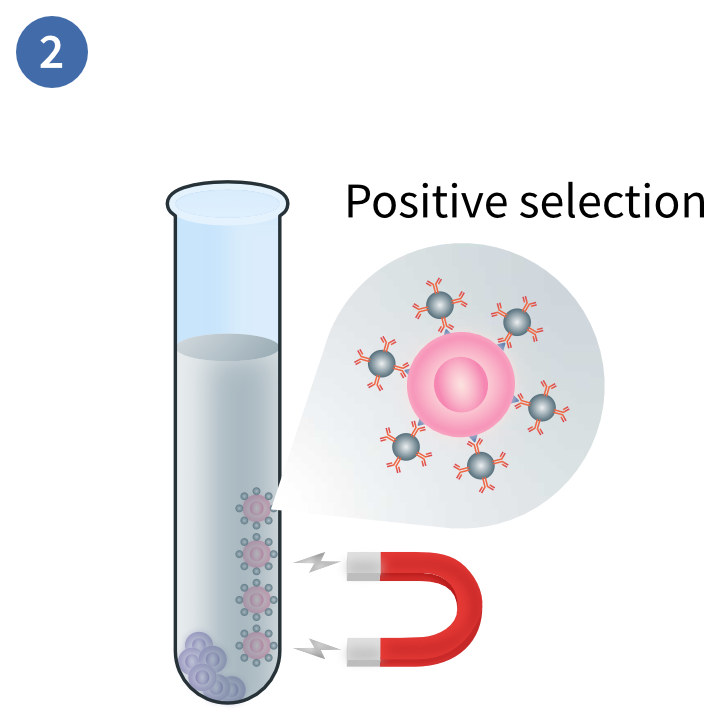 Separation of distinct layers
Collection of target cells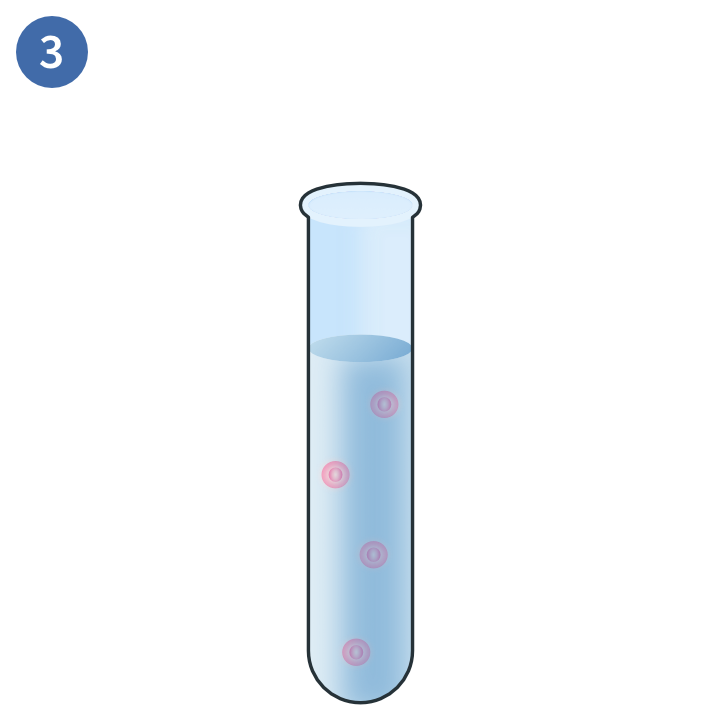 Separation of target cells
Non-Magnetic Cell Selection
Our immunodensity approach is applied directly to fresh whole blood samples to isolate immune cell subsets of interest. The approach is based on the following:
Negative selection
Antibody labelling and red blood cell rosetting
Integration with a density gradient centrifugation protocol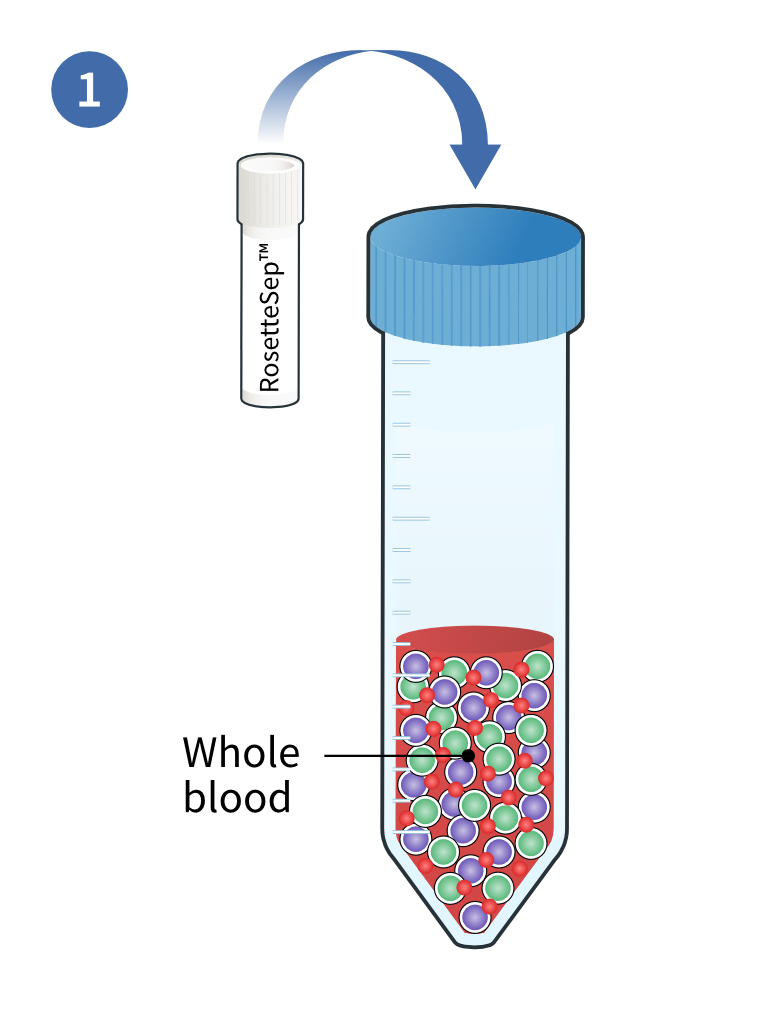 Add RosetteSep™ Enrichment Cocktail and incubate for 20 minutes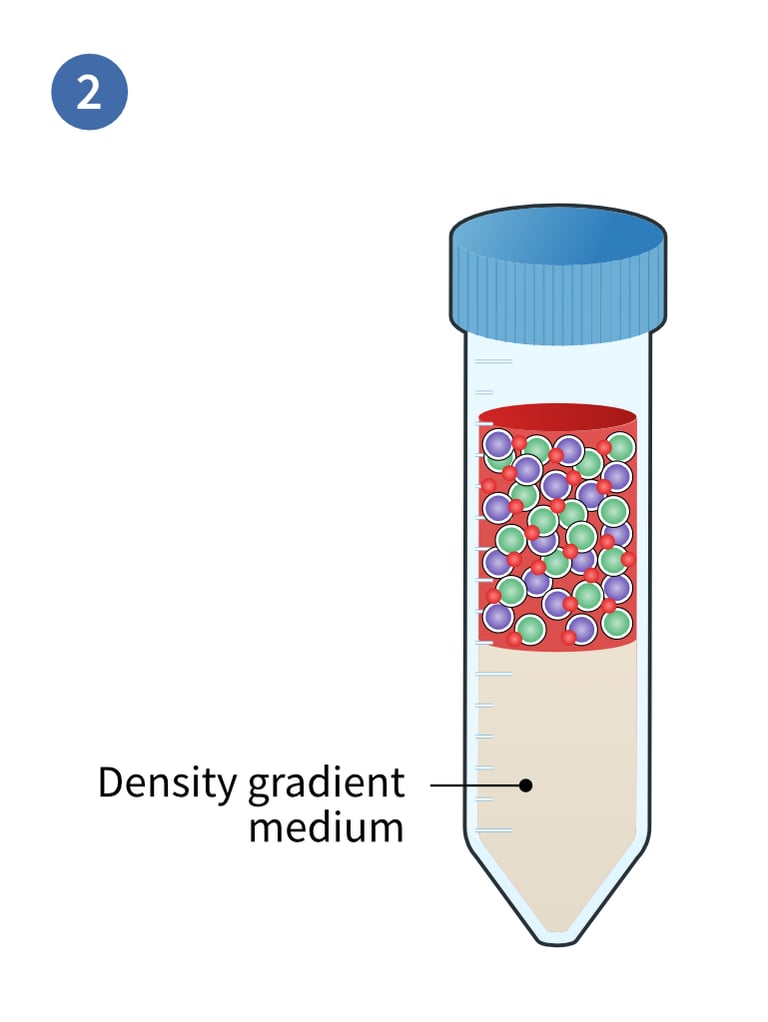 Layer over density gradient medium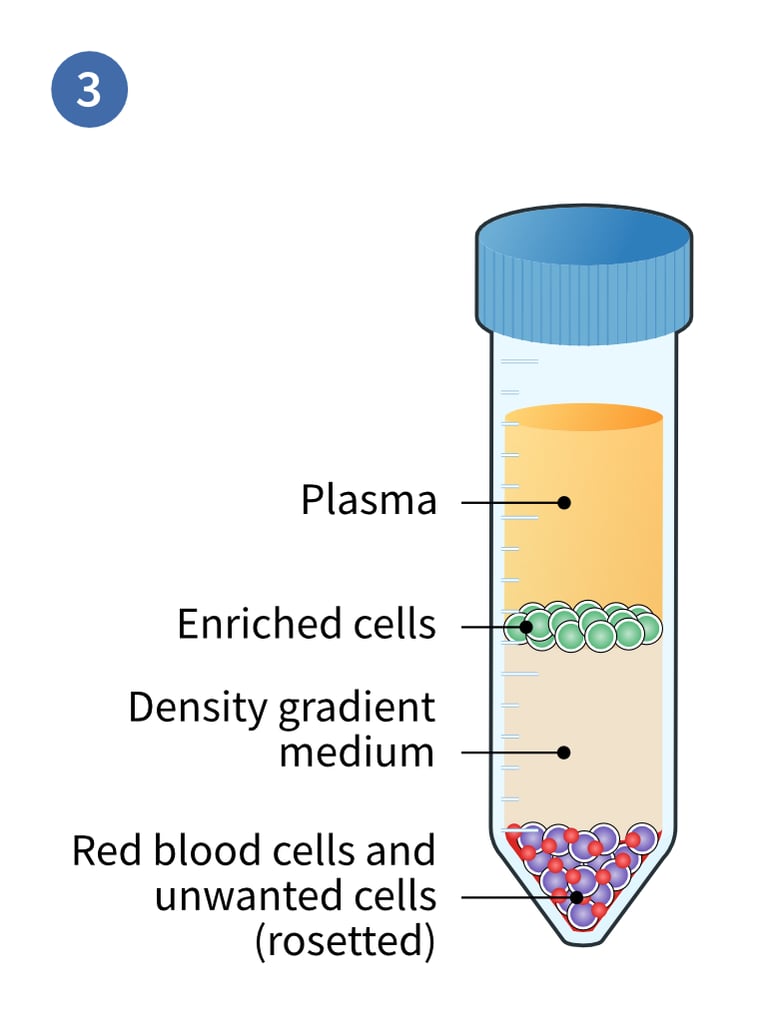 Centrifuge for 20 minutes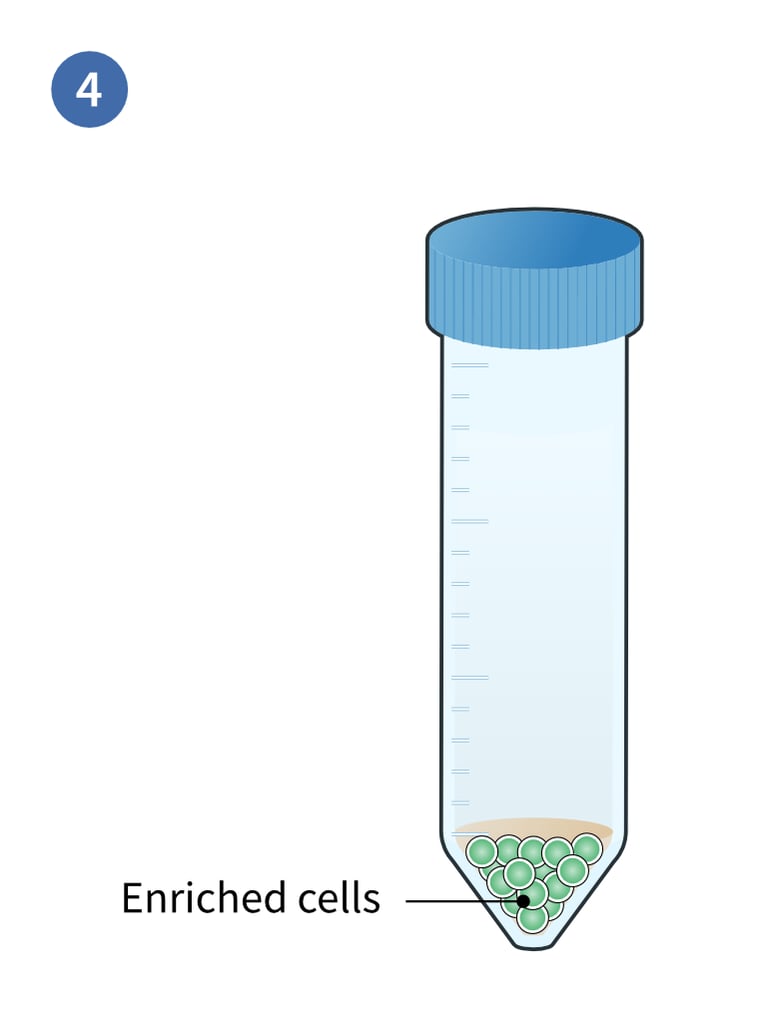 Collect enriched cells
We offer cell isolation and enrichment services based on the needs and specific requirements of your biological sample and downstream applications. To discuss your cell subset enrichment requirements please contact our biospecimen processing team.