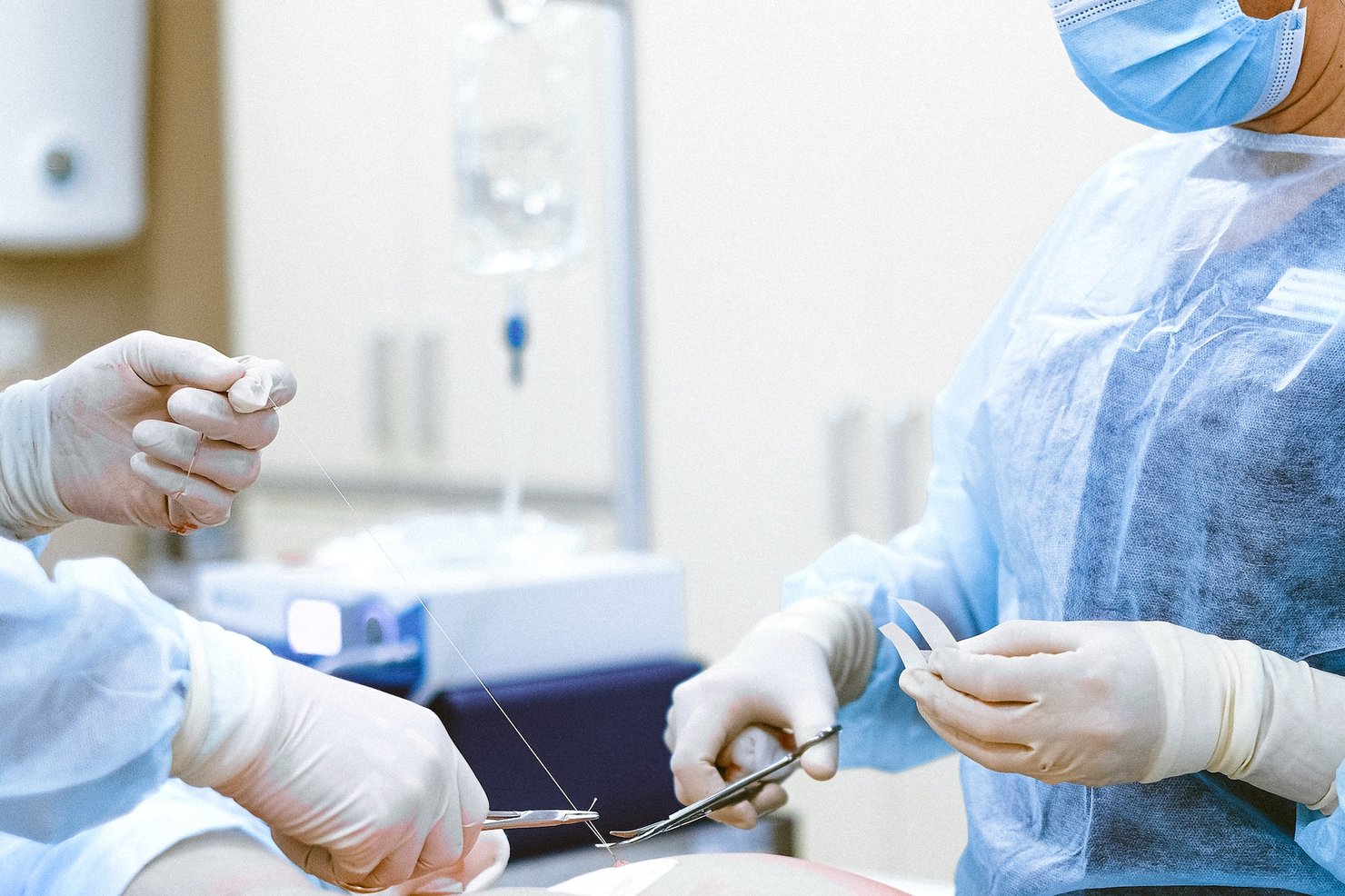 Join our Human Tissue Partner Network
Help bring new medicines to the clinic and improve patient outcomes
To facilitate our fresh human tissue-based drug discovery service offerings, REPROCELL have spent over 20 years developing our network of clinical partner sites and collaborators.
Looking forward, we plan to continue investing in our tissue network to meet the growing safety and efficacy requirements of drug development programs and medicine regulators around the globe.
The ultimate goal - to help bring new and improved biologically relevant treatment options to patients.
Become one of our human tissue partner sites
Are you willing to further scientific research and new drug development to benefit patients? If so, you may wish to consider becoming part of our human tissue network.
If you are:
A surgeon, biorepository manager, or pathologist with access to fresh human tissue not required for clinical interpretation and wish to ensure that tissue is not discarded but used to facilitate good quality research
–or–
A facility with access to volunteer donor cohorts happy to donate tissues for research
– then, we would like to discuss options with you.
At REPROCELL, we work on an individual basis with all our sites to implement the best ethical and logistical process for you, your internal systems, and our tissue needs. All tissues are used to investigate the safety or efficacy of a new drug compound or a drug combination on behalf of our pharmaceutical sponsors. Importantly, our assays provide valuable human-based data crucial to the decision-making process on progressing a novel treatment through development to the clinic. All we require from a partner tissue site is access to ethically consented fresh human tissues and a suitable collection process.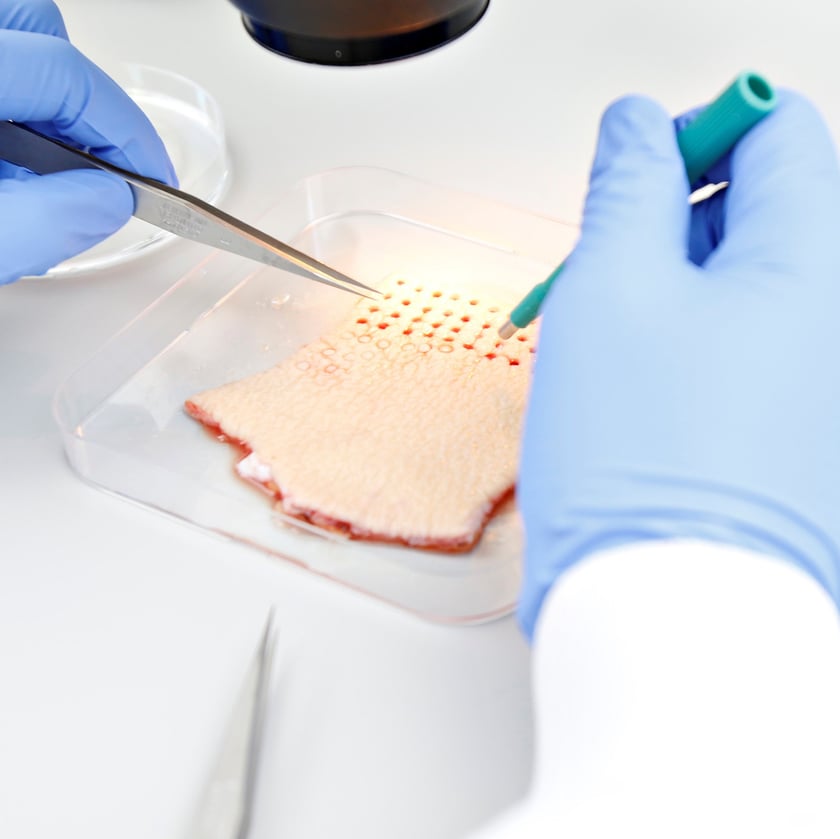 To obtain the highest quality data for drug development, our researchers only work with fresh human tissue samples. While this represents a logistical challenge for us, it ensures that donor tissue maintains functionality throughout the experimental period, providing the most biologically relevant data for analysis. Fresh tissues can be used across all stages of the drug development process, from target identification to clinical troubleshooting. Some of the tissue types that we have an increased demand for include:
Fresh colon tissue

Fresh lung tissue
An inability to obtain the necessary tissues can delay vital research necessary for novel drug development. This includes drugs that are undergoing clinical trial, where researchers are using human tissue testing to troubleshoot clinical side effects. While clinicians may have concerns about how willing patients are to consent to donation, studies show that they are likely to donate tissue for research and the greater good if asked. If you have any questions about the donation process, you can contact our clinical alliance team here.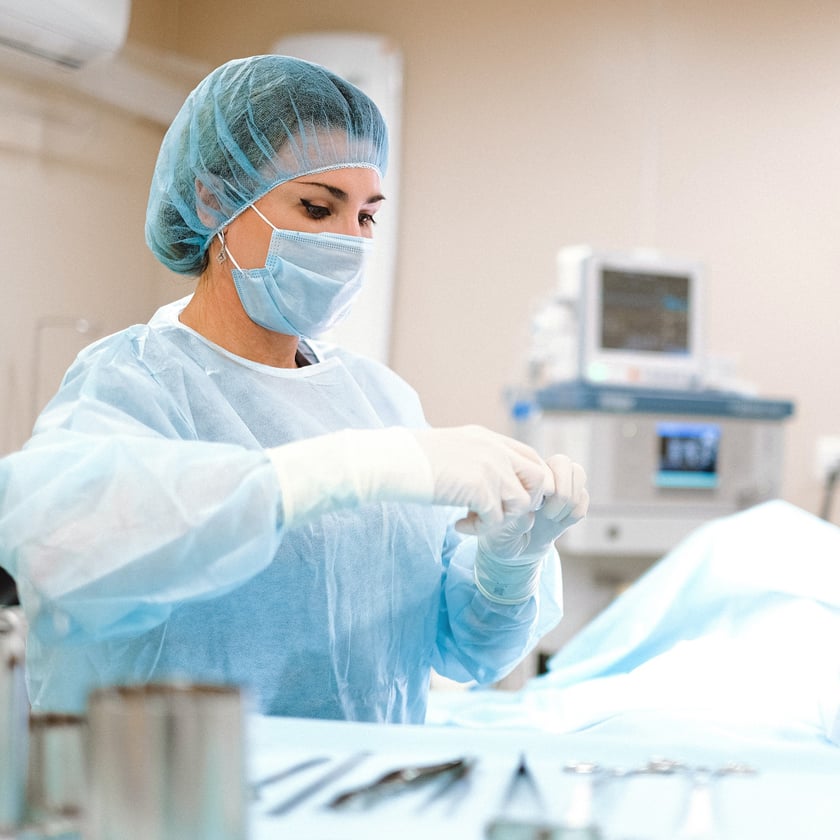 Tissue types you can donate
Fresh colon tissue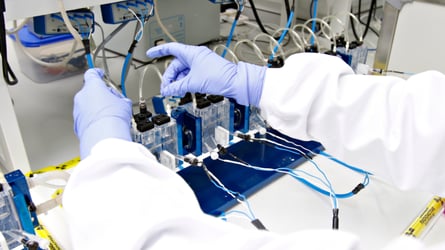 Fresh colon tissues can be used to test a range of drug characteristics ex vivo, including drug absorption, anti-inflammatory properties, and effects on gastrointestinal (GI) motility. We use both healthy and inflammatory bowel disease (IBD) tissues to generate translational pharmacological data.
Find out more about our models that use fresh colon tissue:
Fresh skin tissue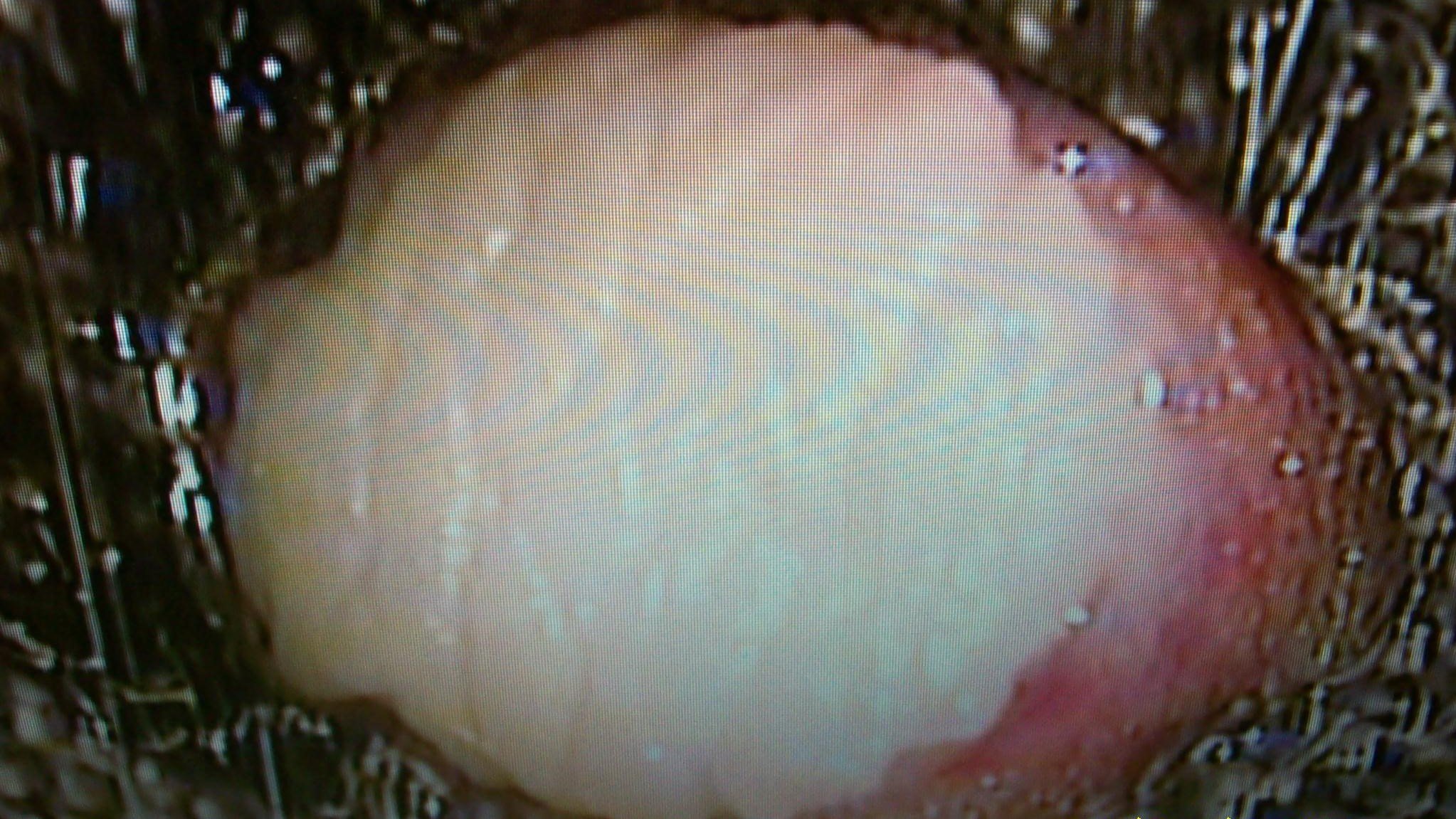 Diseased and healthy fresh skin tissue can be used to measure changes in inflammatory mediators in response to topical or systemic drugs. Our team commonly test experimental compounds on samples from healthy donors and those with atopic dermatitis, psoriasis, and acne vulgaris. These tissues are typically residual to cosmetic procedures or obtained through special clinical collections.
Find out more information about how we use fresh skin tissues in drug development research
Fresh lung tissue
Respiratory structures contained in fresh lung tissues can be used to measure the effectiveness of test articles with a range of therapeutic properties. For example, Precision Cut Lung Slices (PCLS) can be used to investigate the efficacy of anti-inflammatory drugs while contractility can be investigated in airways of different sizes.
Our assays that can be performed using fresh lung tissue include: