Intestinal Motility Assays
Changes in intestinal motility can lead to irritable bowel syndrome, diarrhea, and Ulcerative Colitis. In our electrical field stimulated organ bath model, we can measure changes in gastrointestinal motility in response to your test compound. The specific results that will be provided are the effects of increasing concentrations of test articles on the contractile state of isolated human intestinal tissue.
Galantamine and Meptazinol are available as reference compounds

Suggested testing on your compound is in duplicate at 6 concentrations

Responses shall be expressed as % change from baseline EFS response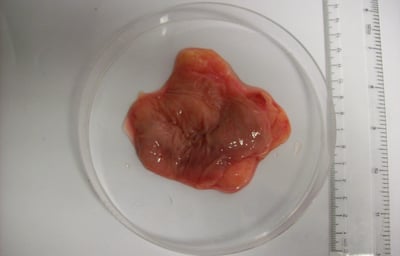 Image: An example of healthy intestinal tissue used in our gut motility studies.