Brand: REPROCELL
®
Manufacturer: REPROCELL®
The REPROCELL Brand covers media, feeder cells, and ancillary reagents for the feeder-dependent culture of iPSCs.
RCHEMD001
Serum-free formulation for feeder-dependent ES (embryonic stem) / iPS (induced pluripotent stem) cell culture.
Basic FGF (bFGF) needs to be purchased separately.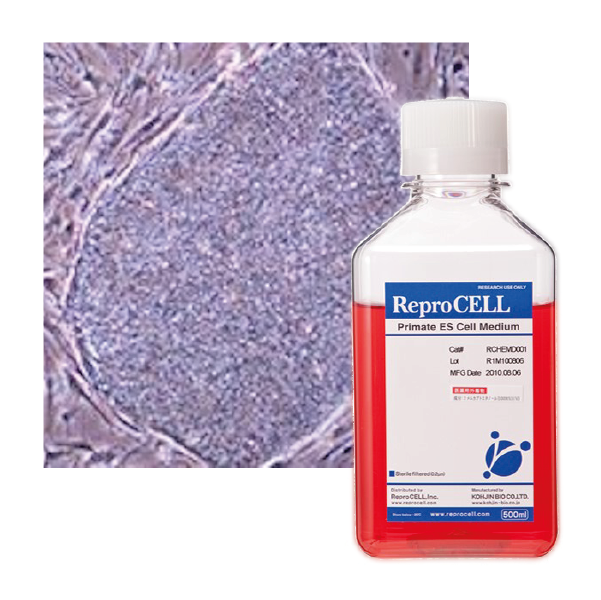 RCHETP002
A gentle detachment solution for iPSC colonies giving much higher viability than trypsin-based dissociation. No scraping required for liberation of iPSC colonies. For both feeder-dependent and feeder-free culture.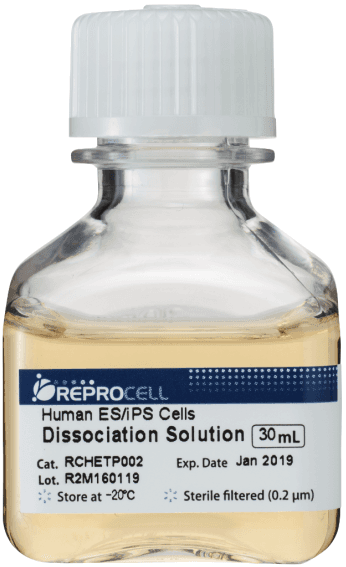 RCHEFC003
Very low passage mouse embryonic fibroblast feeder cells. Hugely popular cell type for feeder-dependent culture of iPSC from a wide range of species.