Brand: AteloGene®
Manufacturer: KOKEN®
The AteloGene In Vivo RNA Transfection Kit provides the necessary materials for in vivo transfection of RNA. The kits are optimized either for systemic use delivered by the blood stream or for localized transfection at the site of injection. Atelocollagen, the main component of AteloGene, forms RNA-atelocollagen complexes upon mixing with synthetic siRNA or miRNA. The RNA-atelocollagen complexes are optimal for in vivo transfection, and siRNA or miRNA is effectively delivered to, and introduced into the cells.
KKN-1494
The Atelogene Quick Gelation kit is an improved version of KKN-1394, offering faster protocols and higher efficiencies for the in vivo transfection of small RNAs into cells near the injection site in lab animals.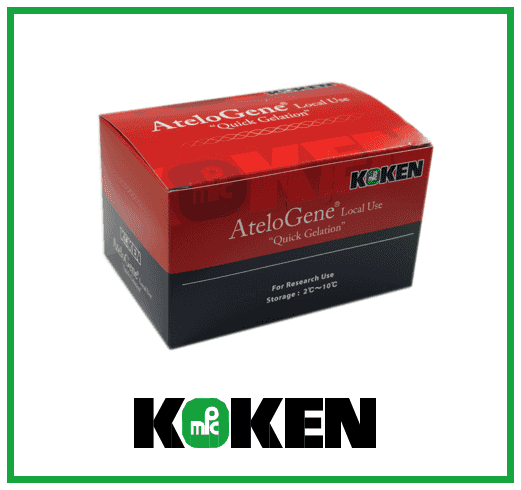 KKN-1395
The Atelogene Kit for systemic use facilitates the in vivo transfection of RNA systemically throughout the host exploiting the circulatory system to deliver throughout the animal.