StemEdit
Clinical Gene Editing Service
Thanks to the discovery of CRISPR-Cas9, gene editing is more accessible than ever before. However, some genetic modifications remain challenging and there are even more factors to consider if your cells are intended for clinical use.

By outsourcing your clinical gene editing to REPROCELL, you can achieve the genotype you need before moving on to expensive cell bank manufacturing processes. Our StemEdit service uses advanced CRISPR-SNIPER* gene editing technology to develop your engineered stem cells. Due to the increased screening specificity of CRISPR-SNIPER, we can successfully achieve complex genetic edits with high accuracy at an early stage. By evaluating the percentage of target cells and determining their transfection efficiency (go/no-go decision point) StemEdit saves time as the SNIPER pre-screen is performed before laborious clone selection.
REPROCELL Stemgent™ – the stem cell experts
Case study: HLA Disruption in clinical Seed Stock iPSCs
One limitation of using iPSCs clinically is immunogenicity caused by Human Leucocyte Antigen (HLA) mismatching, which can reduce the in vivo survival and therapeutic efficacy of these cells.1,2 The immunogenicity of iPSCs can be reduced by disrupting the genes responsible for immune recognition using CRISPR-Cas9. One approach is to knock out the B2M (β2 microglobulin) and CIITA (major histocompatibility complex [MHC] II transactivator) genes.
In humans, the B2M protein is required for the presentation of HLA protein A-G on the cell surface, while CIITA is essential for HLA-II transcription.2,3 Dual knock-out of the B2M and CIITA genes disrupts the presentation of MHC-I/MHC-II proteins in iPSCs, improving their therapeutic potential while maintaining pluripotency.1 At REPROCELL, we offer this knock-out as a service; the diagram below shows our workflow for the single knock-out of B2M and CIITA genes, with phase contrast images of the Seed-Stock iPSCs at each stage.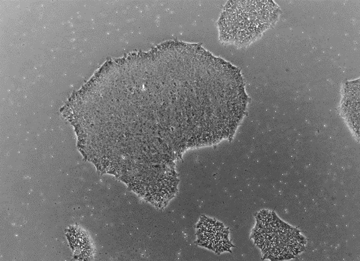 iPSC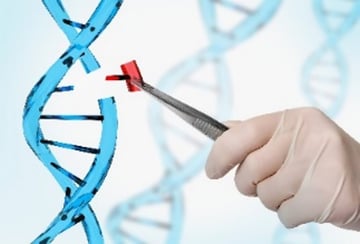 Gene editing B2M KO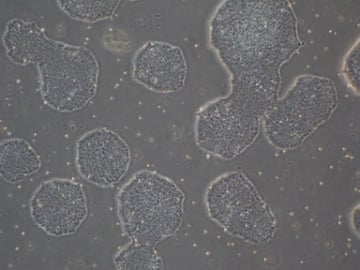 B2M KO iPSCs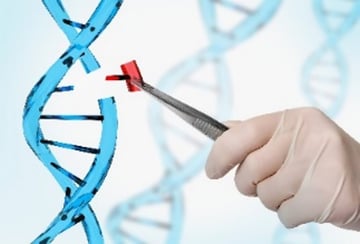 Gene editing CIITA KO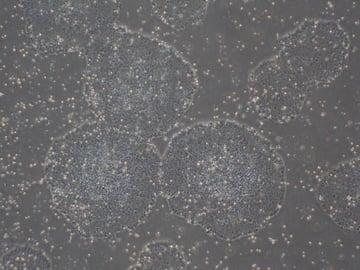 B2M/CIITA KO iPSCs