We offer a full suite of accurate and cost-effective preclinical molecular services both as a complement to our Global Biorepository and as a stand-alone business.
REPROCELL Bioserve specializes in smaller to mid-size projects, providing intensive customer service from assay design to data delivery and discussion (with you) about your experiment results.
Here's a snapshot of our current genomics services:
Genotyping
DNA and RNA Extraction
Gene Expression

Assay Design Services
Data Analysis
Sequenom iPlex / MassARRAY
Mass spec-based technology

Whole Blood, Blood Clots, Mouthwash, Buffy Coats, FFPE, Serum, Buccal Swabs, Tissues, Saliva, and more
Non-organic reagents
Column-based capabilities
Custom-developed protocols
Multiple Quality control practices

Gel check, OD 260/280, TaqMan, pico green quantitation

Tissues, Whole Blood, PAXgene tubes

Real-time PCR
Mutation Analysis

Measure genomic DNA alterations
Insertions, deletions, copy number variations

TaqMan qPCR

Predesigned assays
Quantitative gene expression
Nucleic acid quantitation
Accelerating breakthroughs in genetics, drug discovery, biomarker research, and molecular diagnostics
DNA and RNA Extraction
We have over 25 years of experience with genomic DNA and RNA isolation from nearly all biomaterials.
Samples are quantitated by optical density. Quality of DNA is determined through electrophoresis. RNA quality control checks are performed through Agilent's Bioanalyzer.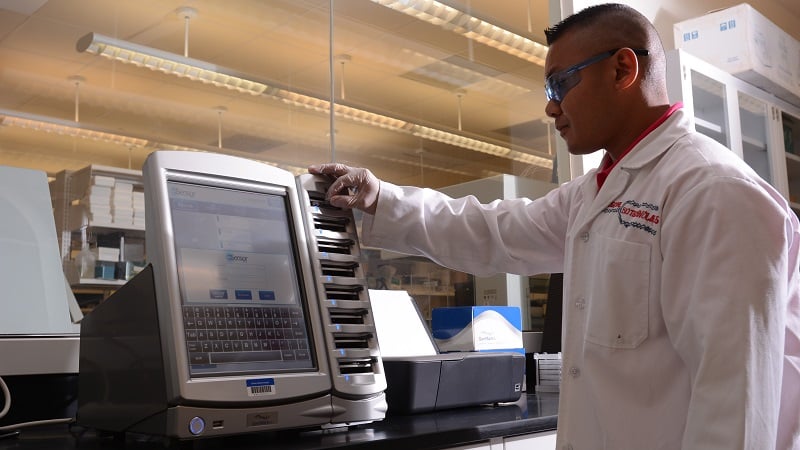 Genotyping
Our in-house expertise in assay design, oligonucleotide synthesis and SNP validation enable us to deliver accurate data, quickly and cost-effectively.
We specialize in smaller to mid-size genotyping projects using MassARRAY (MALDI-TOF) or RT-PCR, providing extensive customer service from assay design to data delivery and discussing your experiment results.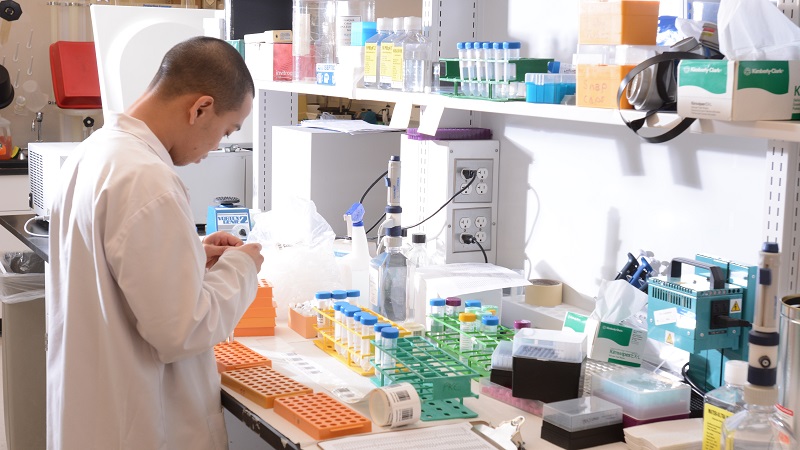 Molecular Diagnostic Testing
CLIA certified molecular diagnostic tests utilizing FDA-approved GenMark Dx platform.