Prof Stefan Przyborski to give Keynote Address at this year's SMi 3D Cell Culture Conference
Dates: 19-20 February 2020
Venue: Copthorne Tara, London, United Kingdom
Website: https://www.smi-online.co.uk/pharmaceuticals/uk/3D-Cell-Culture
REPROCELL Europe's CSO Professor Stefan Przyborski will giving the keynote address on 3D cell culture at this year's SMi 4th Annual Conference London, UK. There Prof Przyborski will also be showcasing REPROCELL's range of Alvetex products for 3D cell culture.
From the Conference Overview
"Cell Culture in an important tool for research and development within the life science industry. The global 3D Cell Culture Market market is valued at USD 1069.28 Million and is expected to grow with a CAGR of 25.31% over the forecast period. Researchers globally are realizing the potential of 3D cell culture for various applications, including models for personalized medicine, complex and multi-cell type models, translation and clinical and industrial applications.
"Over the past few years, 3D Cell Culture has gained momentum within the pharmaceutical industry due to the benefits that this model offers for in vitro applications patient-derived tissues, drug discovery, predictivity and validation, and safety and toxicity.
"SMi's 3D Cell Culture conference will explore advances of organ and lab-on-a-chip, microphysiological systems, applications of technology and case studies, imaging, high throughput screening and advances in 3D cell culture models which make up core components within the 3D Cell Culture field."
About Alvetex and Professor Stefan Przyborski
Growth of mammalian cells in 3D has been practiced for many decades using various materials and approaches. The Alvetex membrane was originally pioneered in the laboratory of Professor Stefan Przyborski at Durham University (UK).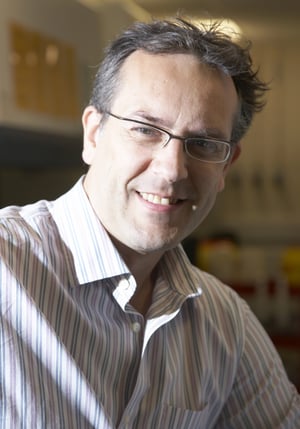 Prof Przyborski's interdisciplinary research at the boundaries of physical chemistry and biology led to the development of Alvetex in the late 1990's and the foundation of Reinnervate Corporation in 2002. Reinnervate commercialized Alvetex and generated significant amounts of data which was published extensively in peer-reviewed journals, exemplifying the use of Alvetex in multiple applications with many cell types. Alvetex was voted one of the Top 100 Innovative Products of 2011 at the RandD 100 Awards and was named among the winners of The Scientist magazine's "Top 10 Life Science Innovations of 2010".
Recognizing the future of 3D cell culture applications for drug discovery and regenerative medicine, REPROCELL acquired Reinnervate in 2016. Prof Przyborski has remained active in the organization and currently serves as Chief Scientific Officer of REPROCELL Europe, in addition to his academic role as Professor of Cell Technology in the department of Biosciences at Durham University, UK.
Alvetex products continue to be developed, produced and distributed by REPROCELL Corporation. It is also used in REPROCELL's 3D cell culture contact research services:
Read more about the science of Alvetex
Download the REPROCELL Alvetex Brochure (40.1MB)
Subscribe to receive updates from REPROCELL
Tagged
REPROCELL's services and products for stem cells and drug discovery enable scientists worldwide to translate their research into clinical therapies.