Pluripotent Stem Cell (PSC) Culture Media
NutriStem™ by Sartorius®
01-0005 / 01-0005-100
NutriStem hPSC XF Culture Medium is a fully-defined, xeno-free, low growth factor concentration, feeder-free culture medium for human embryonic stem (ES) and induced pluripotent stem (iPS) cells. Cells can be cultured for at least 20 passages while retaining pluripotency marker expression, robust proliferation with a normal karyotype, and the ability to differentiate into cells of all three germ layers in vitro and in vivo.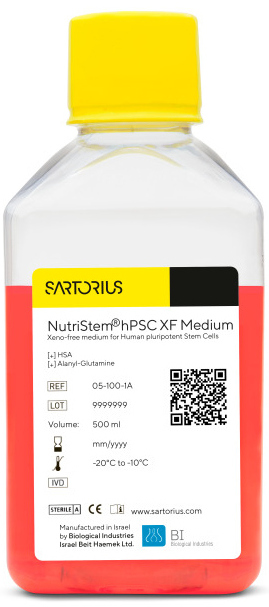 RCHEMD001
Serum-free formulation for feeder-dependent ES (embryonic stem) / iPS (induced pluripotent stem) cell culture.
Basic FGF (bFGF) needs to be purchased separately.