REPROCELL's footprint extends to serve life sciences in India
REPROCELL India (formerly BioServe Biotechnologies) is a state-of-the-art biotechnology company with a mission to serve the life sciences research ecosystem.
BioServe Biotechnologies (India) has been a pioneer commercial laboratory that began by synthesizing and providing oligonucleotides to major research institutions in India. With an increasing need for services requested by our clients, we have added more expertise and technologies to our service offerings, including Sanger sequencing and PCR-based identification services for microorganisms.
Oligonucleotide Services

Now known as REPROCELL India, we are currently strengthening our oligonucleotide service offerings and re-developing our client facing oligonucleotide service website. We now offer off-the-shelf direct-to-bench oligonucelotides for a panel of often used PCR reactions.

We are poised to further grow our oligonucleotide market share in 2019, by offering several unique products. As part of our long-term growth strategy we will develop gene synthesis services and a line of high fidelity (hi-fi) oligos to use with Next Gen Services (NGS), such as adaptors.

Genome Sequencing Services and Bioinformatics

Our Sanger sequencing services, including custom based sequencing, are also being re-designed. First, we are moving our Sanger sequencing team to our own new genomics lab space and we are acquiring a newer Sanger sequencer to serve the more than a 100,000 Sanger sequencing reactions that we perform annually.

We also have plans in place for the development and validation of several clinically marketable Sanger based assays that can be offered through our consulting pathologists.

Next Generation Sequencing
With an increased need for large scale genomic services in India, we have built a state-of-the-art, next generation genome sequencing laboratory. Our laboratory is built around our Illumia NextSeq500 genome sequencer. Our scientists are experts in the entire cycle of genomic analysis, including beginning with organized sample acquisition.
Below: NGS and Bioinformatics team, REPROCELL India.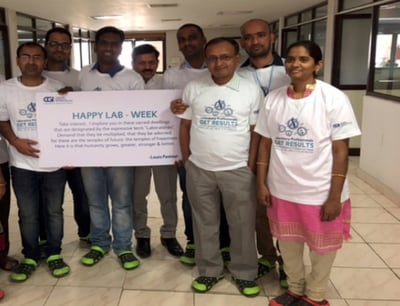 Below: REPROCELL India NGS applications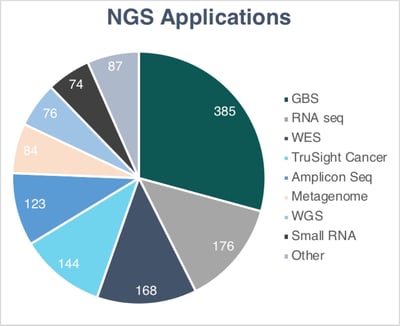 Center of Excellence for Bioinformatics

Furthermore, we have coupled our genome sequencing services with a Centre of Excellence for Bioinformatics (CEB). The CEB has automated pipelines in place for several applications including transcriptome and metagenomics. The NGS laboratory and the CEB have successfully completed over 200 diverse projects including GBS, transcriptome, metagenomics, methylation sequencing, etc. In addition, the laboratory provides clinical sequencing for tumor samples and liquid biopsies for Oncologists in India.

We have also increased our service offerings to include expression-based analysis platforms and gene panel assays for precision medicine.

Our client base has expanded to include hospitals, clinical laboratories and pharmaceutical companies. Over recent years we have formed strong relationships with these organizations by collaborating on challenging projects, such as the analysis of integrated vector sequences in bio-drug secreting clones; whole exome sequencing of tumors; transcriptome analysis to understand the effect of new drugs, etc

.
Drug Discovery and Stem Cell Services

A natural progression of the footprint of REPROCELL India (formerly BioServe India) in the Indian Life science research space would be to develop human tissue services, such as REPROCELL has already established in Europe and the USA.

As in many other countries, the trend in drug research in India is to shift from animal model studies to alternatives that provide more clinically relevant data. There are several hundred animal facilities that serve drug discovery efforts in India. But laboratories that offer human ex vivo testing or other in vitro based assays, including stem cell technologies, are gaining ground.

REPROCELL now also has the opportunity to bring its global expertise in stem cell biology to REPROCELL India. Active entities that control stem cell cycles and modulate differentiation are of interest to the pharmaceutical industry in our country.
Cell Culture Based Assays
An additional service facet in India, which complements tumor genome sequencing approaches in personalized oncology, is for cell culture-based assays that provide information for guiding the responsiveness of chemotherapeutic agents and that help oncologists oversee individual therapy.
Given the available back-end laboratory services that REPROCELL India already provides for tumor genome sequencing, the ability to develop and offer chemoresponsive assays that utilize cell culture technologies replicating the tumor heterogeneity from an individuals' biopsy, could be an attractive feature of our services in India.
Subscribe to receive updates