REPROCELL's Competitive Edge
---
Our Edge 1: An abundance of iPS cell products
We plan to differentiate ourselves from the competition and maximize the convenience of our customers by becoming a one-stop solution for a wide assortment of iPS cell products.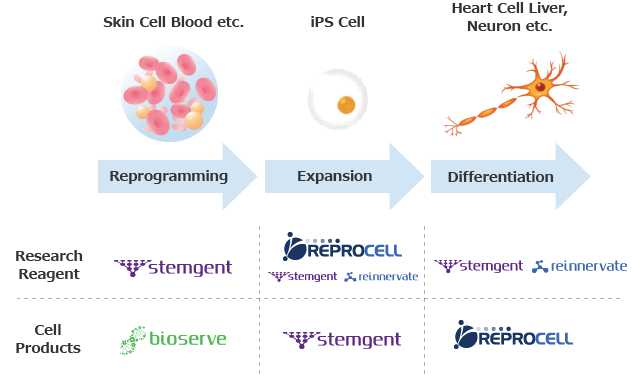 New products: patient-derived iPS products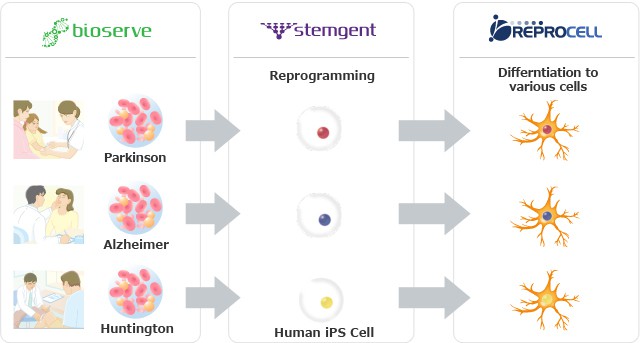 The world's largest human tissue sample bank, BioServe, collects samples from more than 120,000 patients around the world.
The cutting-edge iPS cell reagent company Stemgent produces iPS cells with 100 to 1,000 times the efficiency of previous methods and uses a method called "mRNA reprogramming", which is closer to the level of safety needed for clinical applications.
---
Our Edge 2: Marketing channels on a global scale and expanding internet sales
We are expanding our marketing channels to the global scale by leveraging our whole group's customer base. We also plan to generate low-cost, high-efficiency sales by expanding our effective internet marketing.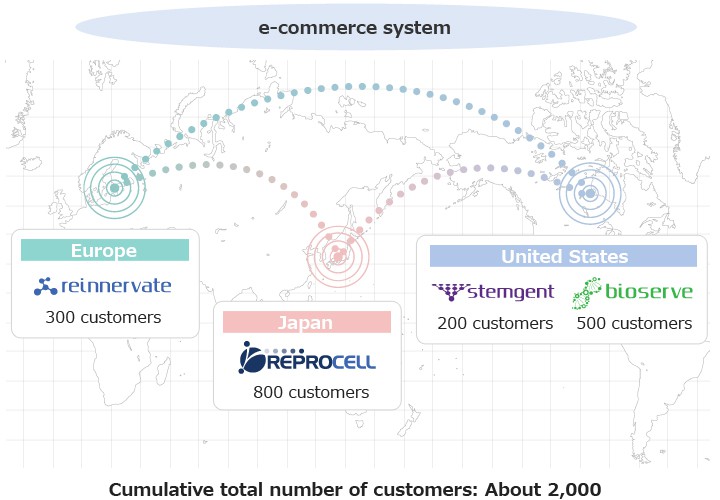 ---
Our Edge 3: A global research network
We will develop new, highly competitive products by strengthening the connection between the technical foundations of our group's companies in Japan, America, and Europe, and by continually absorbing the seeds of the world's most cutting-edge technologies.