Stemolecule™ XAV939
04-0046
Brand: Stemolecule
XAV939 is an inhibitor of the Wnt / ?-catenin pathway which modulates a number of stem cell behaviors.
Alternate Name(s):
2-(4-(trifluoromethyl)phenyl)-7,8-dihydro-5

H

-thiopyrano[4,3-

d

]pyrimidin-4-ol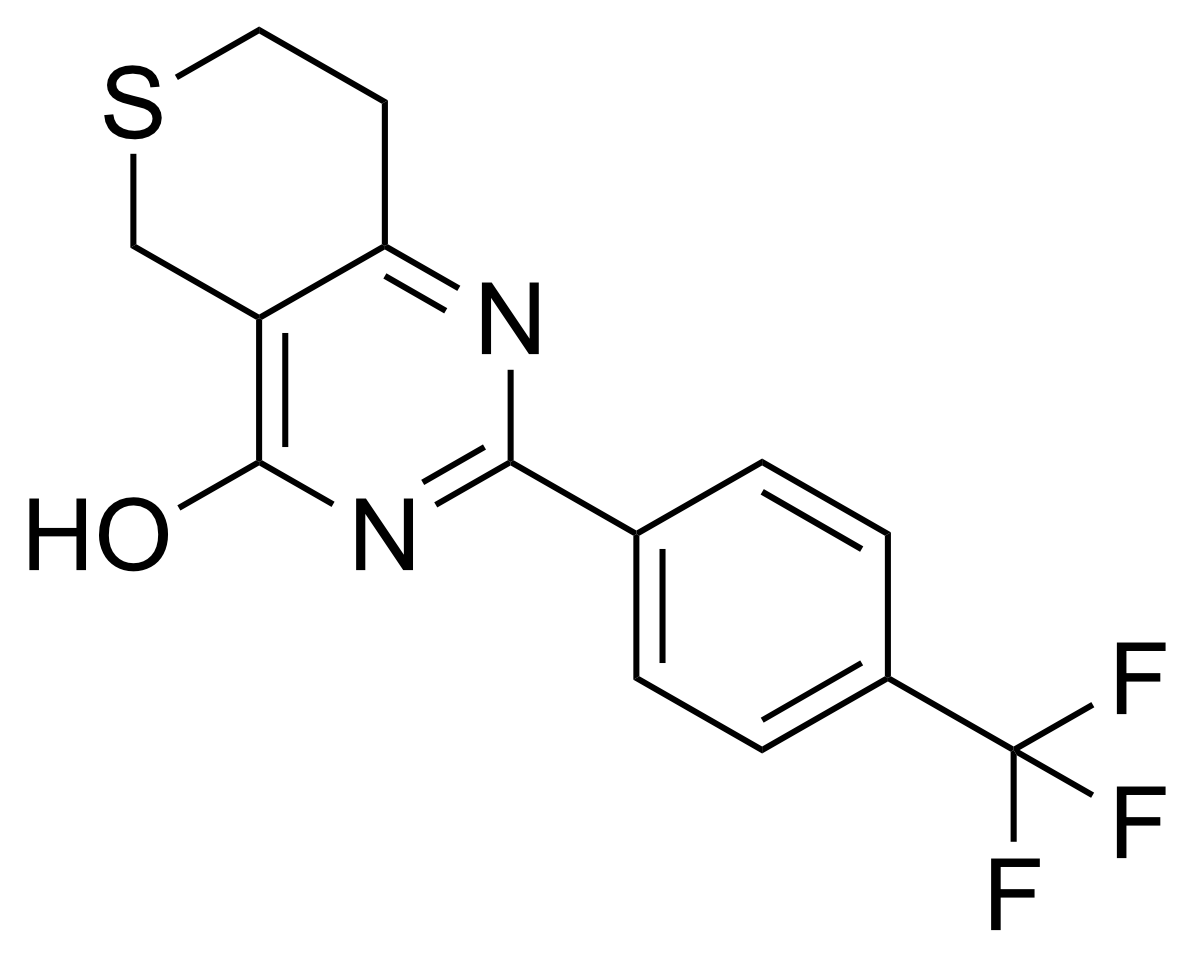 | Product name | Product code | Pack size | Price (USD) | Price (GBP) | Price (EUR) |
| --- | --- | --- | --- | --- | --- |
| Stemolecule™ XAV939 | 04-0046 | 2 mg | $ 230.00 | £ 214.25 | € 250.24 |
Inquire about this product
Note: prices shown do not include shipping and handling charges.
Product Information
$refs.firstTab.focus())">
Stemolecule XAV939 is a cell-permeable small molecule inhibitor of the Wnt / β-catenin pathway. XAV939 inhibits tankyrase 1 and tankyrase 2, thus stabilizing axin and stimulating β-catenin degradation1. Current research suggests that Wnt proteins act to maintain stem cells in an undifferentiated, self-renewing state2. Wnt proteins act on a variety of stem cells that include neural, mammary and embryonic stem cells. In addition, XAV939 inhibits growth of DLD-1 cells, an APC-deficient colorectal cancer cell line1.
---

Stemgent and the Stemolecule brand name are trademarks of REPROCELL Inc., Japan.
$refs.secondTab.focus())">
Product Name: Stemolecule XAV939
Catalog Number: 04-0046
Size: 2 mg
Alternate Name(s): 2-(4-(trifluoromethyl)phenyl)-7,8-dihydro-5H-thiopyrano[4,3-d]pyrimidin-4-ol
Chemical Formula: C14H11F3N2OS
Molecular Weight: 312.31
CAS Number: 284028-89-3
Purity: Greater than 95 % by HPLC analysis
Formulation: White powder
Solubility: XAV939 is reported to be soluble in DMSO at 100 mM.
Reconstitution: For a 10 mM concentrated stock solution of XAV939, reconstitute the compound by adding 640.4 µL of DMSO to the entire contents of the vial. If precipitate is observed, warm the solution to 37 °C for 2 to 5 minutes. For use in cell culture, warm the media prior to adding reconstituted compound. Note: for most cells, the maximum tolerance to DMSO is less than 0.5%.
Storage and Stability: Store powder at −20 °C protected from light. Information about the stability of Stemolecules in solution is largely not available. As a general guideline, we recommend that stock solution be freshly made and stored in aliquots at −20 °C, protected from light. The effect of storage of stock solutions should be verified for each application.
Quality Control: The purity of XAV939 is determined by HPLC analysis. The molecular weight is determined by mass spectrometry. No acute cytotoxicity is observed in mouse embryonic stem cells following a 6 hour exposure to 1 nM — 100 uM of XAV939.
$refs.thirdTab.focus())">
Specification Sheets:
Safety Data Sheets: