Stemolecule™ Purmorphamine
04-0009
Brand: Stemolecule
Purmorphamine is a Smoothened agonist that promotes the differentiation of human and murine mesenchymal pr ogenitor cells into osteoblasts.
Alternate Name(s):
2-(1-Naphthoxy)-6-(4-morpholinoanilino)- 9-cyclohexylpurine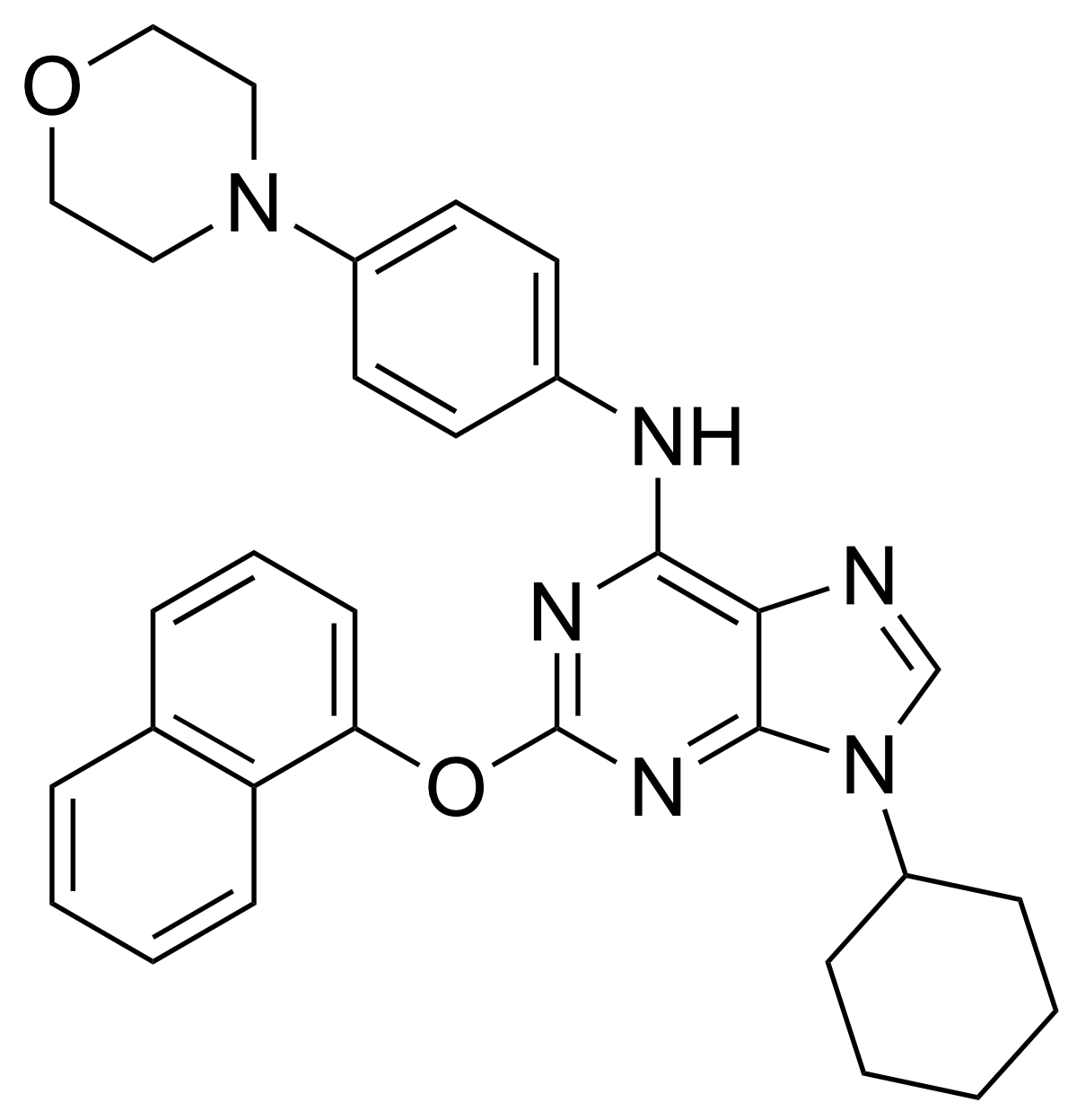 | Product name | Product code | Pack size | Price (USD) | Price (GBP) | Price (EUR) |
| --- | --- | --- | --- | --- | --- |
| Stemolecule™ Purmorphamine | 04-0009 | 5 mg | $ 121.00 | £ 98.18 | € 115.84 |
Inquire about this product
Note: prices shown do not include shipping and handling charges.
Product Information
$refs.firstTab.focus())">
Purmorphamine is a small molecule that promotes the differentiation of human and murine mesenchymal progenitor cells into osteoblasts1,2. The mechanism of action study of Purmorphamine indicates that it is an agonist of Smoothened, a 7-transmembrane receptor of the hedgehog signaling pathway3,4. Purmorphamine can also be used to replace sonic hedgehog for the generation of motor neurons from human embryonic stem cells5.
---

Stemgent and the Stemolecule brand name are trademarks of REPROCELL Inc., Japan.
$refs.secondTab.focus())">
Product Name: Stemolecule Purmorphamine
Catalog Number: 04-0009
Size: 5 mg
Alternate Name(s): 2-(1-Naphthoxy)-6-(4-morpholinoanilino)- 9-cyclohexylpurine
Chemical Formula: C31H32N6O2
Molecular Weight: 520.6
CAS Number: 483367-10-8
Purity: Greater than 96 % by HPLC analysis
Formulation: Pale beige solid
Solubility: For a 10 mM concentrated stock solution of Purmorphamine, reconstitute the compound by adding 960.4 µL of DMSO to the entire contents of the vial. If precipitate is observed, warm the solution to 37 °C for 2 to 5 minutes. For use in cell culture, warm the medium just prior to adding the reconstituted compound. Once the compound is added, mix and filter-sterilize the medium using a 0.2 uM low-protein binding filter. Purmorphamine is soluble in DMSO at 50 mM.
Storage and Stability: Store powder at 4 °C protected from light. Information about the stability of Stemolecules in solution is largely not available. As a general guideline, we recommend that stock solution be freshly made and stored in aliquots at −20 °C, protected from light. The effect of storage of stock solutions should be verified for each application.
Quality Control: The purity of Purmorphamine was determined by HPLC analysis. The accurate mass was determined by mass spectrometry. No acute cytotoxicity was observed in mouse embryonic stem cells following a 6 hour exposure to 1 nM — 100 uM of Purmorphamine.
$refs.thirdTab.focus())">
Specification Sheets:
Safety Data Sheets: