Atelocollagen Permeable Membrane for 50 mm Culture Dish
KKN-MEN-01
Brand: AteloCell
A nearly transparent permeable membrane made from Type 1 Atelocollagen, sized for 50mm culture dish. Amino acids and other small molecules can move freely through the permeable collagen membrane. Suitable for culture of primary epithelial cells and cell interaction studies.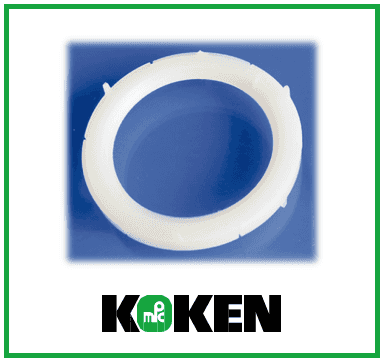 USA Store
Product name
Product code
Pack size
Price (USD)
Price (GBP)
Price (EUR)
Atelocollagen Permeable Membrane for 50 mm Culture Dish
KKN-MEN-01
5 pieces
$ 431.00
£ 425.29
€ 496.74
Inquire about this product
Note: prices shown do not include shipping and handling charges.
$refs.firstTab.focus())">
Collagen membrane is specially developed from highly purified bovine dermal type I Atelocollagen for single and double layer tissue culture studies. It is particularly suitable for studying the molecular interactions between two different cell types by culturing on both sides of the membrane. It is potentially useful for the study of artificial organs and in the emerging field of tissue engineering. The membrane is permeable and allows free passage of amino acids and small molecules, which is important for the absorption and exchange of molecules through the membrane using cell polarity.
The product holds a membrane that is 33 mm in diameter. KKN-MEN-01 comes with 5 pieces and should be stored at −20°C.
---
KOKEN company name and logo and AteloCell brand are the property of KOKEN Corp. Ltd., Japan.
$refs.secondTab.focus())">
Product Name: Atelocollagen permeable membrane for 50 mm culture dish
Catalog Number: KKN-MEN-01
Size: 5 pieces
Membrane Dimensions: 33 mm diameter
Storage and Stability: Store at −20 °C
Sterility: Sterile
Notice To Purchaser: REPROCELL is a licensed global distributor of KOKEN's collagen-derived products everywhere, except for Japan.
Manufacturer: Koken Co., Ltd. (Japan)