Atelocollagen Membrane
KKN-CLF-01
Brand: AteloCell
Type 1 Atelocollagen membrane, from bovine dermis.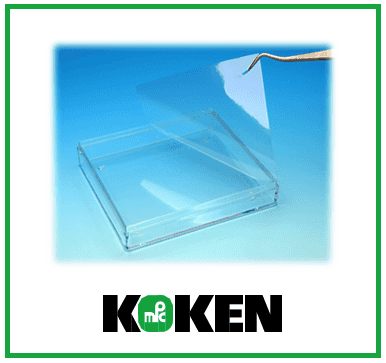 USA Store
Product name
Product code
Pack size
Price (USD)
Price (GBP)
Price (EUR)
Atelocollagen Membrane
KKN-CLF-01
1 piece
$ 493.00
£ 486.43
€ 568.15
Inquire about this product
Note: prices shown do not include shipping and handling charges.
---
KOKEN company name and logo and AteloCell brand are the property of KOKEN Corp. Ltd., Japan.
---
Specifications
Product Name: Atelocollagen membrane
Catalog Number: KKN-CLF-01
Size: 1 piece
Storage and Stability: Store at −20 °C
Sterility: Sterile
Notice To Purchaser: REPROCELL is a licensed global distributor of KOKEN's collagen-derived products everywhere, except for Japan.
Manufacturer: Koken Co., Ltd. (Japan)