StemAb™ Oct4 Antibody (Affinity Purified), Rabbit anti-Mouse/Human
09-0023
Brand: StemAB
Rabbit anti-mouse/human antibody to Oct 4, associated with an undifferentiated phenotype in PSCs. Used for demonstrating pluripotency.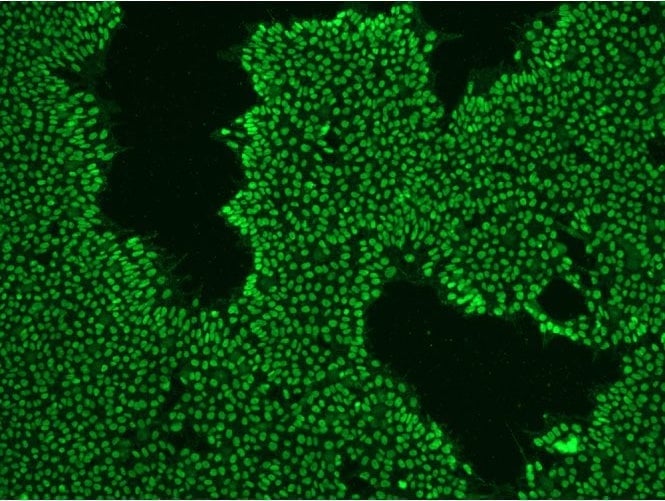 USA Store
Product name
Product code
Pack size
Price (USD)
Price (GBP)
Price (EUR)
StemAb™ Oct4 Antibody (Affinity Purified), Rabbit anti-Mouse/Human
09-0023
100 μL
$ 228.00
£ 186.89
€ 218.28
Inquire about this product
Note: prices shown do not include shipping and handling charges.
Product Information