Background
Historically, patients prescribed standard-of-care treatments do not always respond, with treatments being prescribed on a 'trial and error' approach. By combing clinical, functional, genomic, and transcriptomic data, you can target your drug to a specific patient cohort and reduce clinical failure rates.
At REPROCELL, we can optimize your precision medicine strategies with pharmacological data from human fresh tissue. Our biorepository and tissue network allow data to be generated from real patient samples to allow for more translational research. We have over two decades of experience establishing these clinically translational models which include ex vivo dermatology and gastroenterology assays.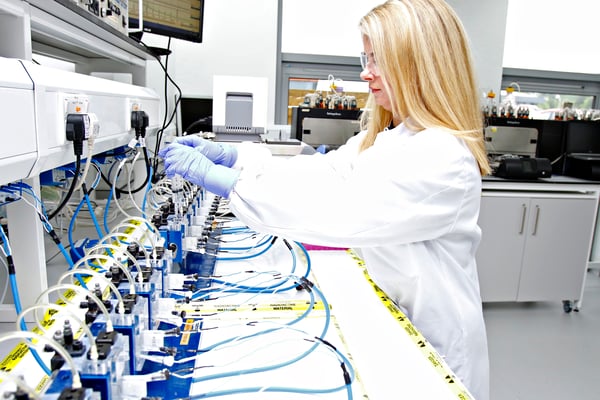 Using human fresh tissue assays means as each data set can be traced back to an individual donor. In our example below, the average reduction in inflammation is seen (figure 1, left), but when individual responses are investigated (figure 1, right) it is revealed that patients respond differently to each treatment group.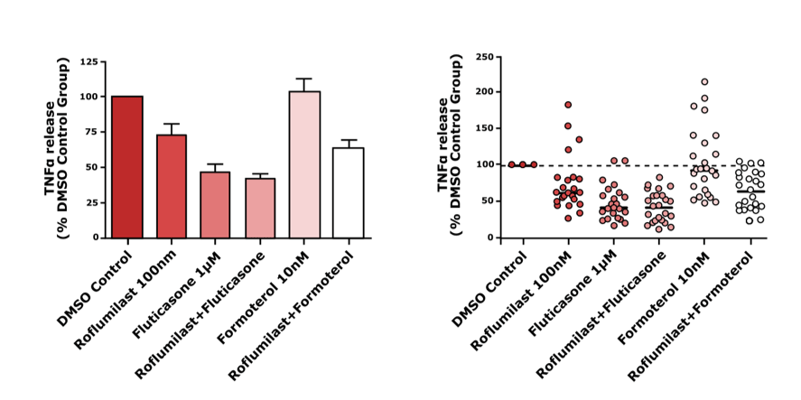 Figure 1. Effect of TNFα release from stimulated human lung parenchyma biopsies (N=25).
---
Our Precision Medicine Services and Case Studies
COPD
In collaboration with the Stratified Medicine Scotland Innovation Centre (SMS-IC) we investigated inter-patient responses to standard-of-care treatments for COPD. Clinical history, as well as pharmacological, genomic, and transcriptomic data was collected and used to find associations between patient responses, identifying two genes that may contribute.
Find out more about this study from the authors:
[Blog:] Improving precision medicine strategies with human tissue testing
Asthma
In this pilot study, we used human bronchi from three asthma patients to create concentration-response curves (CRCs) to standard-of-care drugs for asthma. Formoterol showed a similar response across all three patients, however, salmeterol showed one high-responder, one low-responder, and one non-responder. This varied response to salmeterol is often reflected in the clinic.
Find out more about this pilot study:
[Blog:] How Human Organoculture can be used to Improve Precision Medicine Strategies
IBDiscovery
IBDiscovery was created by populating a database powered by machine learning with the aim of discovering relationships between real patient clinical data, pharmacology data, and gene sequencing. By generating an interface that is easy to use, we can predict which patient cohorts should be targeted in clinical trials for inflammatory bowel disease treatments.
Find out more: