Webinar
Things to consider when searching for a supplier of cGMP iPSCs
Dr Mahendra Rao
About the Speaker: Dr Mahendra Rao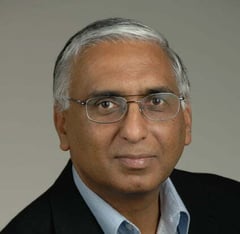 Dr Mahendra Rao is CEO and Board member for panCELLa. He is an eminent scientist in the field of stem cell biology. He is internationally known for his research on human embryonic stem cells (hESCs) and has over two decades experience, not only in the academic aspects of the field, but also in government, regulation, and the industrial and clinical applications of stem cells.
As the founding director of the Centre for Regenerative Medicine (CRM) at NIH, he oversaw the generation of 400 induced Pluripotent Stem Cell (iPSC) lines slated for use in clinical therapies for a range of degenerative disorders. He has served as scientific advisor to companies and foundations such as REPROCELL, Life Technologies (now Thermo Fisher Scientific) and the New York Stem Cell Foundation (NYSCF). Dr. Rao has also worked with the U.S. Food and Drug Authority (FDA) and has served on advisory panels to the governments of the U.S., Singapore and India on policies regarding hESCs (human Embryonic Stem Cells).
---
Question about this webinar?