Building economic resilience and unleashing productivity through digital innovation
UK enterprises are facing a number of disruptive forces that necessitate transformation at pace – macro-economic challenges, socio-political challenges, and the focus on our own resilience. Industries from across the country are in the grip of a far-ranging digital revolution; an accelerated transformation that's being driven by the desire to innovate and an appetite for enhanced competitiveness.
Rapidly maturing technology platforms and capabilities can be the catalyst that accelerates and scales this transformation.
It's safe to say that within 10 years even the most cautious corners of 'UK Inc' will have deployed some sort of hybrid cloud solution, adopted AI tools and explored quantum computing; all areas where IBM is leading the charge. Importantly, the fourth piece of the puzzle – security – is also one of our strengths.
An excellent example of how we are bringing this together is IBM's ongoing work with the Science and Technology Facilities Council (STFC) through the Hartree National Centre for Digital Innovation (HNCDI). In March 2021, IBM and the STFC Hartree Centre began a collaborative program that aims to provide UK businesses with access to world-leading facilities and expertise in advanced digital technologies, including supercomputing, data analytics, and artificial intelligence (AI).
The power of this collaboration was recently celebrated by an event held in our new London offices: 'Digital Innovation for Economic Resilience & Productivity'.
We were lucky enough to secure some stimulating and thought-provoking presentations, including an inspirational session from Mark Thomson, Executive Chair of the STFC. He reminded his audience that although data is ubiquitous, companies need to develop ways to extract its value if they want to complete.
Globally, we produce 2.5 quintillion bytes of data… every day, he explained, and there's value trapped inside. Extracting it, however, requires specialist digital skills. Fortunately, powerful new tools and techniques are becoming available. Quantum's arriving soon and 'AI for discovery' is already being used to mine vast libraries of literature to identify and extract previously hidden value, Mark told the audience.
Kate Royse, the Hartree Centre's director, underlined this message, adding: The UK can become a superpower in AI but training is desperately needed as things are already moving very quickly. For companies still unsure about their digital journey, HNCDI offers a variety of ways to experience the power behind a digital transformation, including offering access to a range of digital tools, such as AI, as well as training.
UK businesses need to be ready for accelerated discovery, but this will require new skillsets and access to new levels of compute, she explained. The Hartree Centre can offer solutions to these problems.
David Bunton, CEO of REPROCELL, said his company was among those that had received support from HNCDI to help it develop new approaches to drug development. Around 90% of drugs fail during clinical trials, which is costly and time-consuming. Also, not all patients respond to drugs in the same way.
Precision medicine – where medical treatments are tailored to the individual characteristics of each patient – is starting to gain traction but it's a complex mission. Once again, AI's data mining power and its ability to be trained to determine drug responses in individual patients is starting to provide the answers.
There are significant economic and clinical benefits to be had, said David. However, without the help we've received from Hartree Centre and IBM, our work on AI-driven drug discovery wouldn't be happening. Their support remains essential for our work.
Scott Singleton, Head of Modelling and Analytics: Product, Unilever shared his insights into how the Hartree Centre is helping Unilever reach its sustainability goals. Sustainability is a highly data-centric game, so there's a real need for data-savvy leadership if we're to deliver innovations and achieve our ambitions, he explained.
Digital approaches are the key to making sustainability a reality. Harvesting knowledge in a smart way improves the speed of discovery in materials science, meaning we can reformulate the chemistry in our products whilst creating products that are sustainable and provide superior performance, added Scott. Through the use of AI and ML models and by collaborating with the Hartree Centre, Unilever is creating industry-leading sustainable innovations.
I'm excited by stories like this; they clearly demonstrate that we're at the cusp of the next wave of accelerated innovation. From potentially life-changing pharmaceutical breakthroughs to increased sustainability and productivity, the UK's industries are finding ways to harvest knowledge that can sustainably empower their digital transformation.
The appetite for change is there and the need to innovate is clear. Partnerships – like the one between IBM and STFC – are key to helping forward-looking enterprises release the power of digital innovation. For me, at a very personal level, the two operative words are "pace" and "scale". While industries have invested in digital technologies, it is time to really challenge the status quo across traditional boundaries so that we can lead the creation of new industry paradigms that make UK Inc even more competitive and resilient.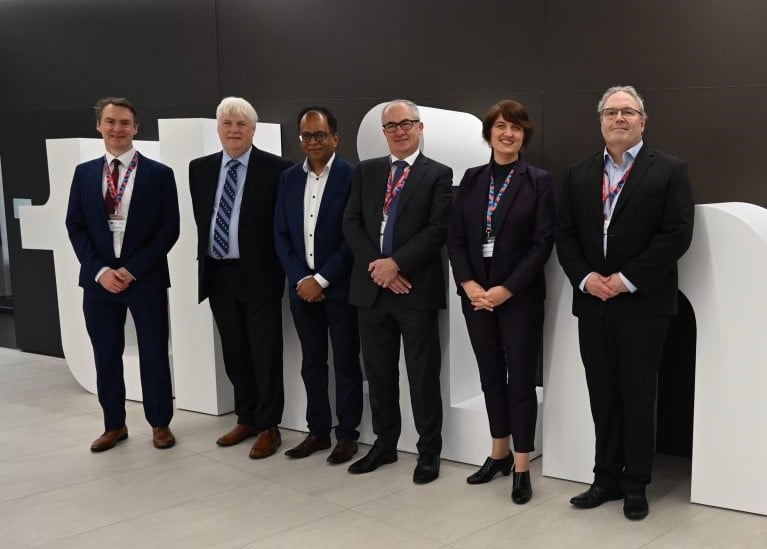 Subscribe to receive updates from REPROCELL
Tagged
REPROCELL's services and products for stem cells and drug discovery enable scientists worldwide to translate their research into clinical therapies.