Testing your dermatological treatments in human skin can accelerate lead optimization. But how are models using human tissue established?
How to predict drug efficacy in human skin
In this infographic, we demonstrate how scientists at REPROCELL (Biopta) helped one Pharma company accelerate the optimization of their lead Psoriasis compound . By using human fresh skin, the researchers were able to determine the optimal concentration of the Psoriasis treatment, and confirm whether it could reduce inflammation. Read on to discover the aims and methodology behind this study.

How to predict therapeutic dose
In this infographic, we have summarized the aims, methods, and findings of a study using human fresh tissue. Through the initial pilot study, REPROCELL (Biopta) were able to estimate the optimal concentration of the compound for use in Phase 2; which included healthy and diseased skin biopsies from Psoriasis donors. Download REPROCELL's (Biopta) skin explant brochure to find out more about our healthy, induced-phenotype, and diseased human skin models.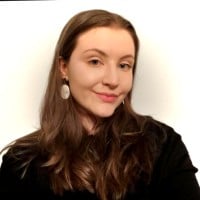 Post author
Marketing Manager at REPROCELL
Zara is a GCU graduate based at our Glasgow office. She loves minimalism, marketing and molecular biology. You can contact her on LinkedIn.
Subscribe to recieve updates
Your feedback